Frequently Asked Question About Car Accidents
Answers Provided by Trusted Massachusetts Attorneys
Getting caught in a car accident that damages your vehicle or causes serious injuries is sure to raise a great many questions. Unfortunately, finding the answers you need is not always easy. In order to try to simplify an otherwise frustrating process, Percy Law Group, PC has compiled a helpful list of frequently asked car accident-related questions. Of course, if you have more questions or would like more information after reviewing this list, you are encouraged to call us at (508) 206-9900 or submit an online contact form. We would be happy to do what we can to help you feel more knowledgeable during a confusing time. You can also schedule a FREE initial consultation with our team if you know you need help!
Car Accident FAQ

What should I do after being in an accident?
The quick rundown of what to do after being in a motor vehicle accident is to check everyone for serious injuries, call the authorities, and get information to prove you are not liable for what happened, like photographs and testimonies.
What information do I really need from the other driver?
The more you know about the other drivers in your accident, the better. You are going to want to collect state-issued identification cards, license plate numbers, VIN numbers, general descriptions of each vehicle, and, of course, insurance information.
I have heard I shouldn't apologize after being in an accident – is this true?
Yes, do not say sorry to anyone or otherwise accept some blame for the collision. It might seem rude and against your better nature, but it is important for you to bite your tongue and offer no apologies, as these can be misconstrued by insurance companies as an admission of guilt.
Should I give a statement to the other driver's insurance company?
No. There is nothing that says you must give a statement to other insurance parties right away. In fact, you shouldn't talk to your own insurance company without first consulting with a lawyer. Also, if you are offered an initial settlement, it might be best to not accept it until you know the true value of your claim.
The accident was pretty minor – should I still call the police?
Yes, the police should be summoned to any car accident that has caused noticeable damage to either vehicle. Not only can the police give you a statement to use as evidence but they will also be able to direct traffic around the debris of your crash, protecting others from harm.
My injuries seem small or nonexistent – do I need to see a doctor?
Absolutely see a doctor after being in any car accident. You could have subtle injuries that may amount to serious afflictions if left unnoticed. A quick checkup and diagnosis should be scheduled as soon as possible, even if you can only see or feel scrapes immediately after a crash.
What happens if I get hurt in a hit-and-run accident?
When a hit-and-run driver strikes you and cannot be identified despite police efforts afterwards, your insurance company will likely consider that driver as an uninsured driver. If you have uninsured motorist coverage, it should come into effect for that claim.
Will I get a new car if mine is totaled in an accident?
You will not be given a new car but you may be provided a rental while your claim is pending. Any compensation or coverage you do collect can be used as you see fit, such as purchasing another car.
Should I stay in my car or get out of it while waiting for help after an accident?
This depends heavily on the situation at hand. Never do anything that jeopardizes your safety. Generally, it is much safer to step far away from your vehicle and out of range of traffic after being in a car accident. However, in freezing weather, you may need to stay in your vehicle for warmth. If this is the case, use blinkers and roadside flares to warn oncoming traffic. Again, please use your best judgement and stay as safe as possible.
How much time do I have to file a claim?
The statute of limitations in Massachusetts is set at just three years after your accident, or after your injury is discovered. If you wait for too long and that statute of limitations expires, any claim you file will be dismissed upfront by the court. Hear From Our Happy Clients
At Percy Law Group, PC, your satisfaction is our priority! See for yourself what our clients have to say about working with us.
"I can't say enough about Percy Law Group."

I can't say enough about Percy Law Group. From Attorney Tom Percy to his staff- they are top notch. I am a real estate professional and deal directly with Attorney Percy and Attorney Meaghan Hatch and have complete confidence when working with them. I have

- A. S.

"I wouldn't hesitate to recommend her services."

Courtney DaCunha of Percy Law Group is fantastic! As a busy real estate professional, I need an attorney on my client(s)' side who is always responsive and there when you need them. Courtney is all of that and more! I wouldn't hesitate to recommend.

- E. C.

"I would absolutely continue recommending her to my Real Estate clients in the future."

I've had the pleasure of working with Courtney DeCunha on a few Real Estate transactions. She is thorough and very responsive to questions. I would absolutely continue recommending her to my Real Estate clients in the future.

- A. S.

"Highly recommend!"

My husband and I had such a wonderful experience working with Meaghan Hatch at Percy Law in the closing of our house. Her and the team were always responsive, helpful, professional and a pleasure to work with! Highly recommend!

- A. B.

"We highly recommend your services!"

Thank you for your professionalism, responsiveness and team approach. We highly recommend your services!

- L. W.

"I owe him a great debt of gratitude for his expertise and care."

I had the great fortune having Attorney Russell Weddell help me with my divorce. He was amazingly patient, understanding and provided me with excellent legal advice. This divorce was very difficult but he helped me make it through this wrenching experience

- A. K.

"I highly recommend Courtney!!"

Attorney Courtney DaCunha has been wonderful. She is very responsive, professional, and thorough. I highly recommend Courtney!!

- L. M.

"We kept it moving and everyone was happy in the end."

Our team works with Percy Law group often. We worked with Courtney on a recent deal and there were a few issues that came up. Courtney handled them. She was able to get answers and people to respond when they weren't. We all knew we could count on her.

- S. S.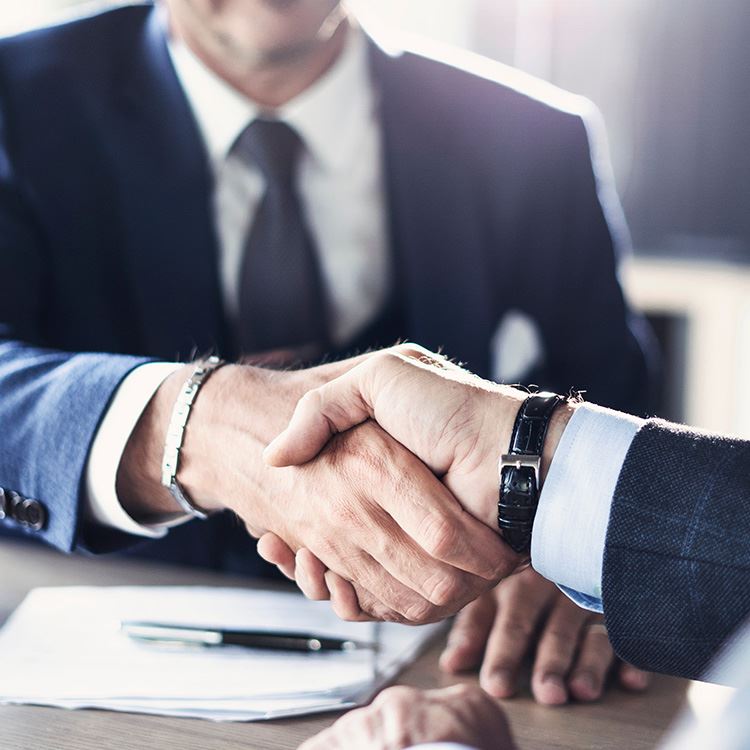 Why Choose Percy Law Group, PC? What Makes Us Different
Serving Boston, MA Since
We Have Spanish and Portuguese Services Available

We Will Push and Push to Get the Best Possible Result for You

We Are Available When and Where You Want

We Offer Free Consultations for Injury & Workers' Comp

We Typically Get Results Fast: We Start Working on Your Case from Day 1

We Will Always Be in Your Corner Fighting Hard for You and Your Family