Pedestrian and Bicycle Accidents
Taunton Pedestrian & Bicycle Accident Attorneys
Put Years of Experience In Your Corner
Unfortunately, drivers of taxicabs, cars, trucks, and buses don't always observe crosswalks and fail to yield the right of way to pedestrians and bicyclists at intersections. Our pedestrian and bicycle accident attorneys will stay focused on you, your case and your results as we work hard to get you maximum compensation for your injuries as soon as possible.
Fighting for Maximum Compensation in Taunton & Local Area
We work closely with investigators in tracking down eyewitnesses, collecting evidence, and reconstructing what happened in pedestrian accidents and bicyclist knockdown accidents. When needed we consult medical experts to verify the extent and nature of your injuries, undermining claims on the part of no-fault insurance doctors attempting to downplay the severity of your injuries. Our office will request a copy of the police report, contact insurance companies on your behalf, and ensure necessary paperwork is filed on time.
If you have been injured in a pedestrian accident or bicycle accident in Massachusetts, contact the aggressive pedestrian and bicycle accident attorneys at Percy Law Group, PC, today and schedule a free consultation to discuss your case.
Aggressive Focus on You, Your Case, Your Results
Most insurers are eager to settle a case as soon as possible after a pedestrian accident or bicycle accident — before the full scope of an injury is clear. Since it can take months for the full impact of a head, neck or back injury to be made known, claims adjusters may try and convince you to accept a settlement.
Too often, people who were hit by a car when walking or riding accept a quick settlement, thinking they've only suffered minor contusions and a few sore muscles. Weeks or months later, after they've returned home, debilitating pain, numbness, loss of mobility or cognitive impairment sets in. However, if they've accepted an offer and signed a legally binding claims agreement, they will be unable to pursue further damages in court.
Insurance companies are never to be trusted; their goal is always to pay out the least amount possible, regardless of who is hurt and why. That is why you need the aggressive, experienced pedestrian and bicycle accident law team at Percy Law Group, PC, on your side. We handle all communications between you and the claims adjuster to ensure you aren't taken advantage of or misled into accepting a low-ball settlement offer. We fight for you until you get what you deserve, that is our promise to you.
Experienced Massachusetts Injury Lawyers
Our pedestrian and bicycle accident lawyers routinely handle these types of cases. We have the experience, and would be pleased to consult with you when you are choosing who will represent you. Because the statute of limitations in Massachusetts applies to these cases, victims have a limited time in which to file their cases.
We investigate the incident reviewing police records and other information. We utilize all means necessary to obtain rightful compensation. We offer compassion and support while aggressively pursuing justice. Speak with our knowledgeable attorneys.
---
Call us toll free at or complete our online contact form.
--- Hear From Our Happy Clients
At Percy Law Group, PC, your satisfaction is our priority! See for yourself what our clients have to say about working with us.
"I can't say enough about Percy Law Group."

I can't say enough about Percy Law Group. From Attorney Tom Percy to his staff- they are top notch. I am a real estate professional and deal directly with Attorney Percy and Attorney Meaghan Hatch and have complete confidence when working with them. I have

- A. S.

"I wouldn't hesitate to recommend her services."

Courtney DaCunha of Percy Law Group is fantastic! As a busy real estate professional, I need an attorney on my client(s)' side who is always responsive and there when you need them. Courtney is all of that and more! I wouldn't hesitate to recommend.

- E. C.

"I would absolutely continue recommending her to my Real Estate clients in the future."

I've had the pleasure of working with Courtney DeCunha on a few Real Estate transactions. She is thorough and very responsive to questions. I would absolutely continue recommending her to my Real Estate clients in the future.

- A. S.

"Highly recommend!"

My husband and I had such a wonderful experience working with Meaghan Hatch at Percy Law in the closing of our house. Her and the team were always responsive, helpful, professional and a pleasure to work with! Highly recommend!

- A. B.

"We highly recommend your services!"

Thank you for your professionalism, responsiveness and team approach. We highly recommend your services!

- L. W.

"I owe him a great debt of gratitude for his expertise and care."

I had the great fortune having Attorney Russell Weddell help me with my divorce. He was amazingly patient, understanding and provided me with excellent legal advice. This divorce was very difficult but he helped me make it through this wrenching experience

- A. K.

"I highly recommend Courtney!!"

Attorney Courtney DaCunha has been wonderful. She is very responsive, professional, and thorough. I highly recommend Courtney!!

- L. M.

"We kept it moving and everyone was happy in the end."

Our team works with Percy Law group often. We worked with Courtney on a recent deal and there were a few issues that came up. Courtney handled them. She was able to get answers and people to respond when they weren't. We all knew we could count on her.

- S. S.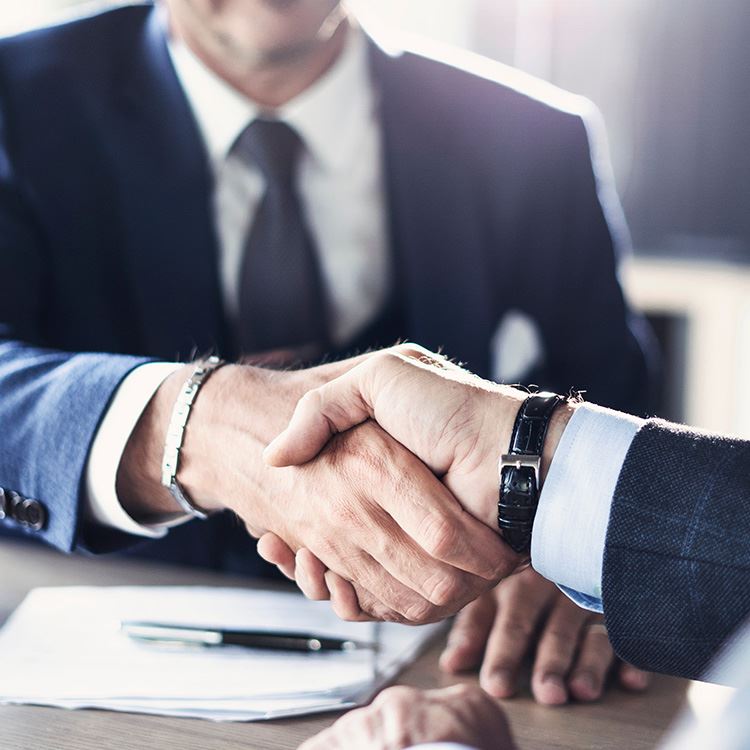 Why Choose Percy Law Group, PC? What Makes Us Different
Serving Boston, MA Since
We Have Spanish and Portuguese Services Available

We Will Push and Push to Get the Best Possible Result for You

We Are Available When and Where You Want

We Offer Free Consultations for Injury & Workers' Comp

We Typically Get Results Fast: We Start Working on Your Case from Day 1

We Will Always Be in Your Corner Fighting Hard for You and Your Family