Massachusetts Business Law Attorneys
Counseling and Representing Businesses Since 1987
At Percy Law Group, PC, our business law attorneys deliver comprehensive legal services to small and mid-sized business alike. In every business law matter, we are committed to providing high-quality service at a reasonable cost.
What Is a Business Attorney?
A business attorney is a legal professional who specializes in providing advice and counsel to businesses. They can help businesses of all sizes in a range of areas such as negotiating contracts, protecting intellectual property rights, filing documents with the government, and more. Business attorneys are also experienced with employment law, tax law, antitrust regulations, real estate matters, and other areas related to business operations. They often act as representatives for companies in disputes or negotiations with third parties and ensure that the company is complying with applicable laws and regulations. Business attorneys have expertise in understanding the complexities of the legal system and can provide advice for how businesses can best protect their interests or resolve any conflicts they may face.
How to Find a Business Attorney Near You
Finding an experienced commercial attorney near you to help your business succeed can be a daunting task, but with the right approach, it doesn't have to be. The first step is to ask for referrals from friends and colleagues who might have used such services in the past. You should also consider working with a legal directory service to find experienced commercial attorneys in Massachusetts or in your local area.
When researching potential attorneys, make sure to read their reviews and check out any professional awards or recognitions they may have received. Additionally, you can contact prospective lawyers directly to inquire about their practice history and areas of expertise.
Finally, schedule an initial consultation so you can assess the lawyer's knowledge and experience more closely before making any final decisions.
With offices across Massachusetts, our business law firm protects our clients' interests in negotiations, transactions, and disputes with third parties. You can rest assured that we have business attorneys near you ready to help.
Why You Should Consider Our Law Firm for Your Business Litigation and Legal Needs
Our Massachusetts Business Lawyers Can Help You:
Select an appropriate legal entity for your start-up business
Avoid post-closing litigation in a business purchase
Create a well-drafted contract that prevents future business disputes
Draft and negotiate a commercial lease agreement
Assert and defend your rights in court if the need arises
Address tax exemption issues, organizational documents, and more if you are a nonprofit
Taunton Business Attorneys: Guiding You to the Right Decision
Our legal team is well-versed in all aspects of business law, from contract drafting and employment law to matters of commercial real estate and leasing transactions.
Our business law services include the following:
How We Help Our Client's Business Grow
At Percy Law Group, PC, business law is more than just a set of regulations—it is the foundation of your business. We recognize the importance of thorough research and careful analysis to help you make informed business decisions that will promote and protect your company's long-term success.
We are committed to helping business owners achieve their business objectives as efficiently and cost-effectively as possible. Whether you need assistance in transactions or dispute resolution, our business lawyers near you can provide comprehensive guidance and representation throughout every stage of the legal process. Our goal is always to secure an outcome that meets your business needs.
Get Started Today with a Consultation
You know your business best. Our goal as business lawyers is to provide you with the legal information and support you need to successfully operate and manage your business. We are further dedicated to communicating directly with you so that you can make informed decisions at every step.
Whether you need help completing an administrative procedure, negotiating a legal agreement, or resolving a business dispute, you can contact one of our experienced Massachusetts business and corporate law attorneys for answers.
---
Call (508) 206-9900 or schedule a consultation online to discuss how we can help you pursue your business goals within the law in an affordable, effective, and timely manner.
--- Hear From Our Happy Clients
At Percy Law Group, PC, your satisfaction is our priority! See for yourself what our clients have to say about working with us.
"I can't say enough about Percy Law Group."

I can't say enough about Percy Law Group. From Attorney Tom Percy to his staff- they are top notch. I am a real estate professional and deal directly with Attorney Percy and Attorney Meaghan Hatch and have complete confidence when working with them. I have

- A. S.

"I wouldn't hesitate to recommend her services."

Courtney DaCunha of Percy Law Group is fantastic! As a busy real estate professional, I need an attorney on my client(s)' side who is always responsive and there when you need them. Courtney is all of that and more! I wouldn't hesitate to recommend.

- E. C.

"I would absolutely continue recommending her to my Real Estate clients in the future."

I've had the pleasure of working with Courtney DeCunha on a few Real Estate transactions. She is thorough and very responsive to questions. I would absolutely continue recommending her to my Real Estate clients in the future.

- A. S.

"Highly recommend!"

My husband and I had such a wonderful experience working with Meaghan Hatch at Percy Law in the closing of our house. Her and the team were always responsive, helpful, professional and a pleasure to work with! Highly recommend!

- A. B.

"We highly recommend your services!"

Thank you for your professionalism, responsiveness and team approach. We highly recommend your services!

- L. W.

"I owe him a great debt of gratitude for his expertise and care."

I had the great fortune having Attorney Russell Weddell help me with my divorce. He was amazingly patient, understanding and provided me with excellent legal advice. This divorce was very difficult but he helped me make it through this wrenching experience

- A. K.

"I highly recommend Courtney!!"

Attorney Courtney DaCunha has been wonderful. She is very responsive, professional, and thorough. I highly recommend Courtney!!

- L. M.

"We kept it moving and everyone was happy in the end."

Our team works with Percy Law group often. We worked with Courtney on a recent deal and there were a few issues that came up. Courtney handled them. She was able to get answers and people to respond when they weren't. We all knew we could count on her.

- S. S.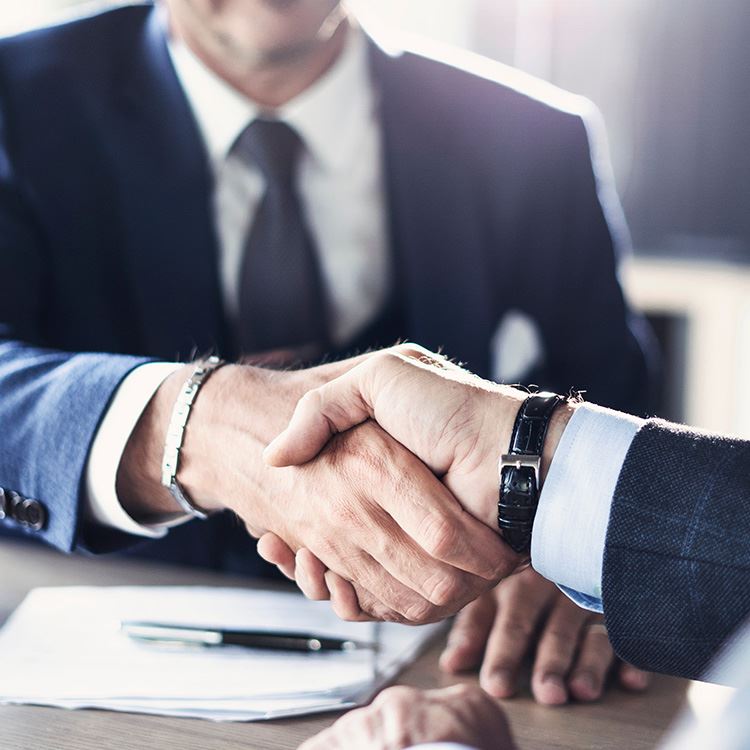 Why Choose Percy Law Group, PC? What Makes Us Different
Serving Boston, MA Since
We Have Spanish and Portuguese Services Available

We Will Push and Push to Get the Best Possible Result for You

We Are Available When and Where You Want

We Offer Free Consultations for Injury & Workers' Comp

We Typically Get Results Fast: We Start Working on Your Case from Day 1

We Will Always Be in Your Corner Fighting Hard for You and Your Family