COVID-19 & Workers' Compensation
Extending Workers' Compensation Benefits to Those Who Get Sick on the Job
Many Massachusetts workers risk their own personal safety and health every day by continuing to work during this crisis. Some workers have moved to working from home; others are continuing to work on site. Some brave individuals are even working tirelessly to help their communities.
No matter what the situation, if you are working during the COVID-19 pandemic and you come down with the virus, it is only fair that you receive compensation for your medical expenses and lost wages. At Percy Law Group, PC in Massachusetts, our dedicated COVID-19 infection attorneys are skilled in securing workers' compensation benefits for workers diagnosed with COVID-19, also known as the coronavirus, and other illnesses.
---
If you have contracted COVID-19 through your workplace, please contact Percy Law Group, PC at (508) 206-9900 so that we may assist you. You can also write to us online.
---
Massachusetts Law on Coronavirus & Worker's Comp
Massachusetts law provides that occupational diseases are a class of claims which qualify for worker's compensation benefits.
On March 17, 2020, Massachusetts legislators proposed an emergency bill to cover employees that have an especially high risk of exposure to infection of COVID-19 from their employment.
Included among essential and non-essential workers who are at a high risk of exposure to COVID-19 infection are:
First responders
Medical personnel
Nursing home caregivers
Hospital employees
Food service employees
Farmers
Grocery store, pharmacy, and convenience store workers
Home service professionals, such as plumbers and electricians
Transportation workers
Public works and infrastructure employees
There are also many other jobs that in and of themselves create an inherent risk of contracting the virus. The bill proposes that COVID-19 is considered a personal injury under the Massachusetts Workers Compensation Act if the nature of the employment is such that the hazard of contracting such diseases is inherent.
Risks Associated with Working During a Pandemic
Most jobs that involve going into a workplace and interacting with coworkers and/or customers put employees at risk for infection. Even sharing a workplace with others who don't work shifts at the same time as you can pose a risk, as the virus can survive on surfaces for hours or even days. Therefore, the only truly safe workplace right now is your home.
Unfortunately, many people do not have the luxury of working from home. They are on the front lines, diligently working in hospitals and grocery stores to keep the rest of us healthy and safe.
Anyone who works in a field considered an essential service in Massachusetts is automatically granted a presumption that allows them to assume they contracted the coronavirus at work because these jobs are so dangerous. Non-essential workers will need to put in a little more work to prove they contracted the disease on the job, but by seeking medical care and the help of a workers' compensation attorney, we can assist you in putting forward the best claim for benefits possible under the law.
A lawyer can help you file your initial claim to ensure you put the paperwork together correctly, as well as work with you if your claim is delayed or denied. Feel free to reach out to us with any questions.
Contact Percy Law Group Now
Our Massachusetts COVID-19 infection attorneys have decades of experience in securing workers' compensation benefits for employees of all fields and walks of life.
By working with a lawyer from the beginning, you are setting yourself up to receive the maximum amount of compensation available for things like:
Medical bills
Ongoing treatment and rehabilitation costs
A portion of wages you lost from missing work
Temporary or permanent disability benefits
We offer legal guidance and solutions tailored to our client's specific needs and desires. We will work with you to come up with a plan that will ensure you and your family make it through these trying times.
Contact us now to get started with your free, no-obligation consultation. Hear From Our Happy Clients
At Percy Law Group, PC, your satisfaction is our priority! See for yourself what our clients have to say about working with us.
"I can't say enough about Percy Law Group."

I can't say enough about Percy Law Group. From Attorney Tom Percy to his staff- they are top notch. I am a real estate professional and deal directly with Attorney Percy and Attorney Meaghan Hatch and have complete confidence when working with them. I have

- A. S.

"I wouldn't hesitate to recommend her services."

Courtney DaCunha of Percy Law Group is fantastic! As a busy real estate professional, I need an attorney on my client(s)' side who is always responsive and there when you need them. Courtney is all of that and more! I wouldn't hesitate to recommend.

- E. C.

"I would absolutely continue recommending her to my Real Estate clients in the future."

I've had the pleasure of working with Courtney DeCunha on a few Real Estate transactions. She is thorough and very responsive to questions. I would absolutely continue recommending her to my Real Estate clients in the future.

- A. S.

"Highly recommend!"

My husband and I had such a wonderful experience working with Meaghan Hatch at Percy Law in the closing of our house. Her and the team were always responsive, helpful, professional and a pleasure to work with! Highly recommend!

- A. B.

"We highly recommend your services!"

Thank you for your professionalism, responsiveness and team approach. We highly recommend your services!

- L. W.

"I owe him a great debt of gratitude for his expertise and care."

I had the great fortune having Attorney Russell Weddell help me with my divorce. He was amazingly patient, understanding and provided me with excellent legal advice. This divorce was very difficult but he helped me make it through this wrenching experience

- A. K.

"I highly recommend Courtney!!"

Attorney Courtney DaCunha has been wonderful. She is very responsive, professional, and thorough. I highly recommend Courtney!!

- L. M.

"We kept it moving and everyone was happy in the end."

Our team works with Percy Law group often. We worked with Courtney on a recent deal and there were a few issues that came up. Courtney handled them. She was able to get answers and people to respond when they weren't. We all knew we could count on her.

- S. S.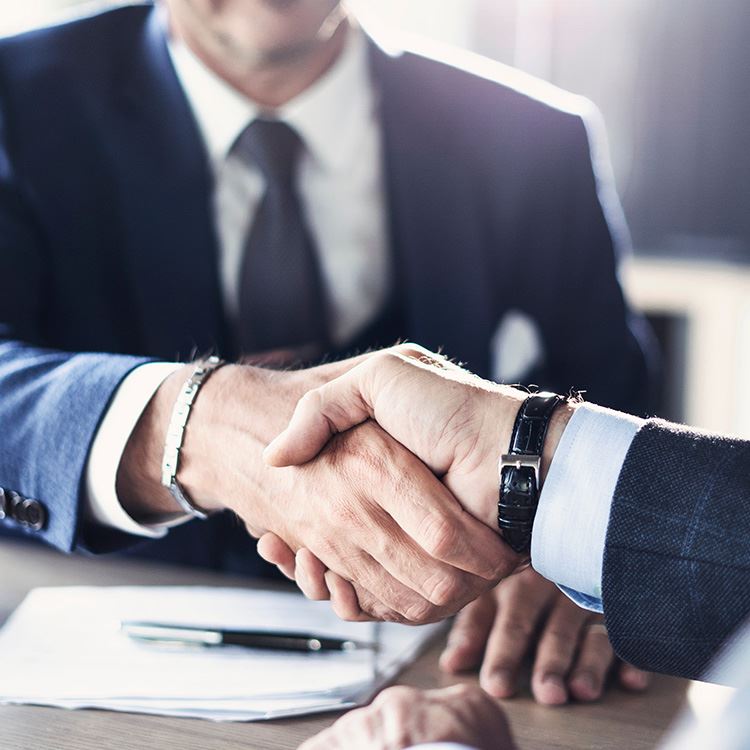 Why Choose Percy Law Group, PC? What Makes Us Different
Serving Boston, MA Since
We Have Spanish and Portuguese Services Available

We Will Push and Push to Get the Best Possible Result for You

We Are Available When and Where You Want

We Offer Free Consultations for Injury & Workers' Comp

We Typically Get Results Fast: We Start Working on Your Case from Day 1

We Will Always Be in Your Corner Fighting Hard for You and Your Family