Workers' Compensation for Remote Employees
Ensuring All Workers Are Covered When Injured on the Job
Even before the COVID-19 pandemic began, the prevalence of remote work opportunities in the United States was rapidly increasing. A website that posts remote work listings called Flex Jobs published data in early 2020 showing that remote work had increased 159% over the last 12 years and that remote workers made up 3.4% of the U.S. population—that's 4.7 million people.
Yet, just like any job, working from home can pose certain risks. If you are a remote employee or someone who is temporarily working from home due to the coronavirus pandemic, you may still be able to receive workers' compensation benefits if you become ill or injured due to your job duties. At Percy Law Group, PC, we have been helping people who work in all fields of employment receive workers' compensation benefits when they need them the most for decades. Our Massachusetts workers' compensation attorneys for remote employees can help you secure the compensation you deserve without risking your claim being denied or delayed.
---
Contact us online or at (508) 206-9900 to schedule your free consultation with an attorney today.
---
Who Can Receive Workers' Compensation in Massachusetts?
In Massachusetts, there are very few exceptions to who can receive workers' compensation benefits, meaning you are almost definitely eligible if you are employed, even if you work from home.
According to the Massachusetts Workers Compensation Act, if an injury arises out of and in the course of your employment then it is compensable. No matter where your employment is located—whether it's your home, a coffee shop, or a co-working space—if you are injured while performing the duties of your job or in the course of performing these duties then you may be entitled to workers compensation benefits.
Federal law states that injuries and or illnesses that occur while an employee is working from home will be considered work-related if:
The injury or illness occurs while the employee is working for pay at home
The injury or illness is directly related to the performance of the employee's assigned work (not to the general home environment or setting where the employee is working)
Types of Injuries That Are Covered
Though there isn't actually a strict limit to what kinds of injuries are covered under workers' compensation insurance, there are certain injuries that are more likely to occur at home.
These include:
Repetitive stress injuries (RSI): These ailments are caused by performing a monotonous task or motion repeatedly, such as typing. They can also be caused by awkward or uncomfortable positioning, such as sitting hunched over a computer all day. RSIs include carpal tunnel syndrome, tendonitis, and computer neck.
Slip and falls: Even at home trip hazards can be present, especially if you live with children or in a crowded apartment complex.
Car accidents: Though this one may sound unlikely, there are instances in which a remote worker may have to occasionally commute to the office for a meeting or drive themselves to a work-related conference. If you get into a car accident while en route to work or performing a work-related errand, you may be able to receive workers' compensation benefits.
Other injuries and illness: If you hurt yourself, get sick, or are diagnosed with stress or overwork due to your job duties, you may be able to file for workers' compensation benefits—as long as you can prove the connection between your aliment and your job.
When to Contact a Lawyer
It honestly never hurts to contact a lawyer from the get-go. At the very least, an attorney can give you advice on how to notify your employer of your work injury. They can also help you fill out the necessary paperwork to file your workers' compensation claim. Teaming up with a lawyer to do this will help prevent your claim from being denied or delayed due to errors or inconsistencies.
A lawyer can also step in if your claim has been denied and you have to file an appeal. We will walk you through the appeals process and represent you in a hearing if needed.
Looking to get started on your workers' compensation claim? Contact us today! Hear From Our Happy Clients
At Percy Law Group, PC, your satisfaction is our priority! See for yourself what our clients have to say about working with us.
"I can't say enough about Percy Law Group."

I can't say enough about Percy Law Group. From Attorney Tom Percy to his staff- they are top notch. I am a real estate professional and deal directly with Attorney Percy and Attorney Meaghan Hatch and have complete confidence when working with them. I have

- A. S.

"I wouldn't hesitate to recommend her services."

Courtney DaCunha of Percy Law Group is fantastic! As a busy real estate professional, I need an attorney on my client(s)' side who is always responsive and there when you need them. Courtney is all of that and more! I wouldn't hesitate to recommend.

- E. C.

"I would absolutely continue recommending her to my Real Estate clients in the future."

I've had the pleasure of working with Courtney DeCunha on a few Real Estate transactions. She is thorough and very responsive to questions. I would absolutely continue recommending her to my Real Estate clients in the future.

- A. S.

"Highly recommend!"

My husband and I had such a wonderful experience working with Meaghan Hatch at Percy Law in the closing of our house. Her and the team were always responsive, helpful, professional and a pleasure to work with! Highly recommend!

- A. B.

"We highly recommend your services!"

Thank you for your professionalism, responsiveness and team approach. We highly recommend your services!

- L. W.

"I owe him a great debt of gratitude for his expertise and care."

I had the great fortune having Attorney Russell Weddell help me with my divorce. He was amazingly patient, understanding and provided me with excellent legal advice. This divorce was very difficult but he helped me make it through this wrenching experience

- A. K.

"I highly recommend Courtney!!"

Attorney Courtney DaCunha has been wonderful. She is very responsive, professional, and thorough. I highly recommend Courtney!!

- L. M.

"We kept it moving and everyone was happy in the end."

Our team works with Percy Law group often. We worked with Courtney on a recent deal and there were a few issues that came up. Courtney handled them. She was able to get answers and people to respond when they weren't. We all knew we could count on her.

- S. S.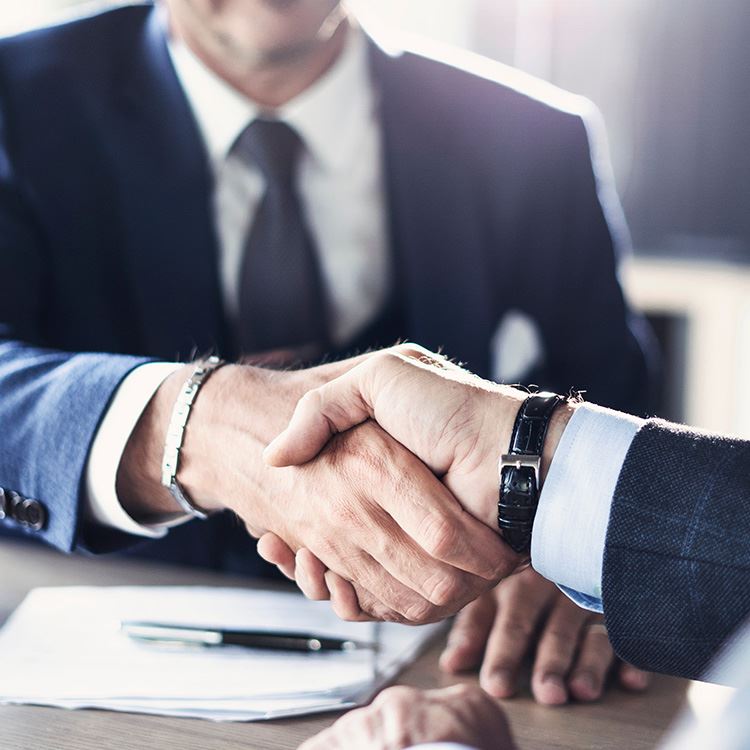 Why Choose Percy Law Group, PC? What Makes Us Different
Serving Boston, MA Since
We Have Spanish and Portuguese Services Available

We Will Push and Push to Get the Best Possible Result for You

We Are Available When and Where You Want

We Offer Free Consultations for Injury & Workers' Comp

We Typically Get Results Fast: We Start Working on Your Case from Day 1

We Will Always Be in Your Corner Fighting Hard for You and Your Family