Defective Products Liability
Massachusetts Defective Product Lawyers
Manufacturers and store owners have a responsibility to consumers. They must ensure that the products they sell are neither defective nor inherently dangerous. If a dangerous or defective product injures a consumer, the manufacturer (and sometimes the designer, distributor, wholesaler, or retailer) is considered legally liable for product liability, as long as the consumer was using the product as it was meant to be used at the time of injury. Whether the product is a hairdryer or an automobile tire, manufacturers must make sure that products are designed and made safely, that quality control systems prevent defective products from entering the market, and that adequate directions and warning labels are available to protect consumers.
If you or a loved one has been seriously hurt due to a defective product, contact the defective product liability lawyers at Percy Law Group, PC, for a free consultation about your case.
Defective Product Injury Attorneys in Taunton: Experience and Determination
We protect the rights of those injured by defective products and hold those responsible accountable. We stay focused on your case, your needs, and your results all the while fighting to protect your right to recover full, fair and complete compensation. That is our promise to you.We handle all types of defective product cases, including:
Child seats, infant seats and car seats
Space heaters
Unreasonable fire hazards presented by furniture, bedding or draperies
Power tools like nail guns, drills and saws
Children's toys
Medical devices
Having an experienced product liability lawyer ensures your case is properly evaluated and your claim against the responsible parties is fully and aggressively pursued.
Focused on You, Your Case and Your Results
Contact us as soon as possible after your accident so that our experienced lawyers can investigate promptly. We can visit victims at their home or hospital in a free consultation, including evenings and weekends. We take defective product cases on a contingency fee — you pay no attorney fees unless we are successful in obtaining compensation. We investigate the incident reviewing police records and other information. We utilize all means necessary to obtain maximum compensation for your injuries. We offer compassion and support while aggressively pursuing justice. Call us toll free at 508.206.9900.
Automobile Defects
Product liability resulting from automotive defects can cause accidents or decrease a vehicle's crashworthiness. Crashworthiness refers to a vehicle's ability to protect drivers and passengers during an accident. Vehicles may not be crashworthy due to manufacturing defects or design defects. An example of product liability would be a defective air bag that does not fully inflate. A defective air bag can cause serious injury and possibly cost lives. Defective seat belts also fall into this category. A seat belt restraint that does not function correctly can also cause serious injuries.
These products are supposed to help ensure safety to the passenger. If there is a defect due to the manufacturer, victims who suffer injury may have a product liability case and should contact an attorney. Other automotive defects such as bad brakes or defective tires may also make a crash more likely to happen in the first place. Vehicle manufacturers can be held responsible for product liability because they are responsible for the safety of their cars, trucks and SUVs whether they are aware of automotive defects or not.
We have the drive, the resources and the experience to get the job done. Contact us now to discuss how we will help you get what you deserve to achieve the best possible result in your personal injury case. Hear From Our Happy Clients
At Percy Law Group, PC, your satisfaction is our priority! See for yourself what our clients have to say about working with us.
"I can't say enough about Percy Law Group."

I can't say enough about Percy Law Group. From Attorney Tom Percy to his staff- they are top notch. I am a real estate professional and deal directly with Attorney Percy and Attorney Meaghan Hatch and have complete confidence when working with them. I have

- A. S.

"I wouldn't hesitate to recommend her services."

Courtney DaCunha of Percy Law Group is fantastic! As a busy real estate professional, I need an attorney on my client(s)' side who is always responsive and there when you need them. Courtney is all of that and more! I wouldn't hesitate to recommend.

- E. C.

"I would absolutely continue recommending her to my Real Estate clients in the future."

I've had the pleasure of working with Courtney DeCunha on a few Real Estate transactions. She is thorough and very responsive to questions. I would absolutely continue recommending her to my Real Estate clients in the future.

- A. S.

"Highly recommend!"

My husband and I had such a wonderful experience working with Meaghan Hatch at Percy Law in the closing of our house. Her and the team were always responsive, helpful, professional and a pleasure to work with! Highly recommend!

- A. B.

"We highly recommend your services!"

Thank you for your professionalism, responsiveness and team approach. We highly recommend your services!

- L. W.

"I owe him a great debt of gratitude for his expertise and care."

I had the great fortune having Attorney Russell Weddell help me with my divorce. He was amazingly patient, understanding and provided me with excellent legal advice. This divorce was very difficult but he helped me make it through this wrenching experience

- A. K.

"I highly recommend Courtney!!"

Attorney Courtney DaCunha has been wonderful. She is very responsive, professional, and thorough. I highly recommend Courtney!!

- L. M.

"We kept it moving and everyone was happy in the end."

Our team works with Percy Law group often. We worked with Courtney on a recent deal and there were a few issues that came up. Courtney handled them. She was able to get answers and people to respond when they weren't. We all knew we could count on her.

- S. S.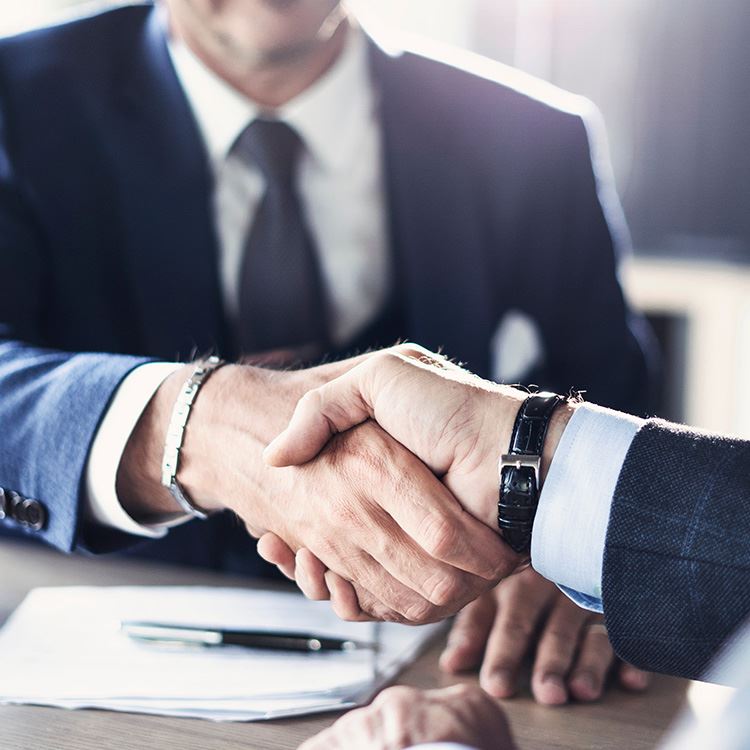 Why Choose Percy Law Group, PC? What Makes Us Different
Serving Boston, MA Since
We Have Spanish and Portuguese Services Available

We Will Push and Push to Get the Best Possible Result for You

We Are Available When and Where You Want

We Offer Free Consultations for Injury & Workers' Comp

We Typically Get Results Fast: We Start Working on Your Case from Day 1

We Will Always Be in Your Corner Fighting Hard for You and Your Family