Virtual Estate Planning in Massachusetts
Create Wills & Living Trusts from the Safety of Your Home
For many Americans, the coronavirus pandemic has led to feelings of uncertainty and anxiety. Some of us fear our losing our business or our job, others fear getting sick or, even worse, dying. Throughout the last several months all of us have been forced to face these fears and ask ourselves the question: What can we do to best deal with this uncertainty?
Fortunately, at the Percy Law Group, PC, there is something our team can do for the community to potentially ease some of these concerns—provide remote estate planning services. Our Massachusetts virtual estate planning attorneys are available to speak with you at length on the telephone as well as over Zoom or other conferencing platforms about your estate plan. Whether you simply have questions or are ready to create a will, we can handle everything remotely for your comfort and safety.
Have questions? Ready to tackle your estate plan? Our attorneys are on your side. Contact us now.
How Does a Virtual Estate Plan Work?
The first step to any good estate plan is to think about your needs and discuss these with your attorney at length. Every individual and their experiences are unique, so we strive to convey each client's specific wishes and needs in their estate plan. We will take the time to get to know you during our first virtual conference.
Next, we will prepare any necessary legal documents on our end, while collecting your input and keeping you up to date remotely when needed. We can communicate using email, phone calls, or video conferencing—whichever you prefer.
Dealing with In-Person Requirements for Witnessing & Notarizing your Will
Valid Wills and Trusts and other estate planning documents require original signatures, as well as witnessing and notarization. This is typically done in person. Percy Law Group, PC has created several bare-bones conference rooms that are disinfected after each use. We are masked and gloved for these meetings.
As an alternative, some clients prefer to handle this through a small opening in their car window. When they pull up in front of our building, we direct the execution of the documents and provide the witnesses and notary outside the vehicle as documents are signed.
Finally, a new 2020 law has been adopted in Massachusetts providing for virtual notarization and witnessing entitled "An Act Providing for Virtual Notarization to Address Challenges Related to COVID-19."
This allows for valid virtual notarization and witnessing so long as, among other things:
The notary observes the execution of the subject document using electronic video conferencing in real-time
The notary has been provided two forms of ID of every signatory
The documents are physically delivered to the notary
During a second video conference between the notary and signatories, each signatory verifies to the notary that the documents in the notary's hand are the same documents that such signatory signed
We can provide for virtual execution of your estate plan without you leaving your home. Together we will work out these individual hurdles with you when the time comes to find a solution that works for everyone.
What If I Already Have an Estate Plan, Should I Update It?
The estate planning attorneys at Percy Law Group, PC suggest revisiting and update your estate plan every three to five years. During the COVID-19 pandemic, we suggest you take the time to review your last will and testament or living trust. Are they accurate to your wishes if you were to die tomorrow?
When asking yourself, some of the things you should consider include:
Will your executor or successor trustee be able to serve?
Is the named executor or successor trustee still the best person to help?
Do you have the correctly named beneficiaries? Are they still living?
Is the beneficiary responsible? Should they receive their bequest outright or in a trust for their benefit?
The above questions also apply to your Power of Attorney and Health Care Proxy.
Also, make sure to look into:
Trust Funding: If you have a revocable living trust are your assets transferred to your trust? Generally speaking, most of your assets should be titled to your trust in order to avoid probate upon your death.
Beneficiary designations: Now would be the time to check the beneficiary designations of your IRA/401k/annuities and life insurance to make sure you have the correct beneficiaries named upon your death. Remember that your will or trust generally does not control all your assets.
Keeping You & Your Family Safe
We understand that these are stressful and confusing times. If you have any misgivings or questions about the logistics or safety of our virtual estate planning services, please do not hesitate to reach out. All our offices continue to operate normally, and we are available during normal business hours.
---
Interested in learning more? Contact Percy Law Group, PC today at (508) 206-9900 to schedule your consultation.
--- Hear From Our Happy Clients
At Percy Law Group, PC, your satisfaction is our priority! See for yourself what our clients have to say about working with us.
"I can't say enough about Percy Law Group."

I can't say enough about Percy Law Group. From Attorney Tom Percy to his staff- they are top notch. I am a real estate professional and deal directly with Attorney Percy and Attorney Meaghan Hatch and have complete confidence when working with them. I have

- A. S.

"I wouldn't hesitate to recommend her services."

Courtney DaCunha of Percy Law Group is fantastic! As a busy real estate professional, I need an attorney on my client(s)' side who is always responsive and there when you need them. Courtney is all of that and more! I wouldn't hesitate to recommend.

- E. C.

"I would absolutely continue recommending her to my Real Estate clients in the future."

I've had the pleasure of working with Courtney DeCunha on a few Real Estate transactions. She is thorough and very responsive to questions. I would absolutely continue recommending her to my Real Estate clients in the future.

- A. S.

"Highly recommend!"

My husband and I had such a wonderful experience working with Meaghan Hatch at Percy Law in the closing of our house. Her and the team were always responsive, helpful, professional and a pleasure to work with! Highly recommend!

- A. B.

"We highly recommend your services!"

Thank you for your professionalism, responsiveness and team approach. We highly recommend your services!

- L. W.

"I owe him a great debt of gratitude for his expertise and care."

I had the great fortune having Attorney Russell Weddell help me with my divorce. He was amazingly patient, understanding and provided me with excellent legal advice. This divorce was very difficult but he helped me make it through this wrenching experience

- A. K.

"I highly recommend Courtney!!"

Attorney Courtney DaCunha has been wonderful. She is very responsive, professional, and thorough. I highly recommend Courtney!!

- L. M.

"We kept it moving and everyone was happy in the end."

Our team works with Percy Law group often. We worked with Courtney on a recent deal and there were a few issues that came up. Courtney handled them. She was able to get answers and people to respond when they weren't. We all knew we could count on her.

- S. S.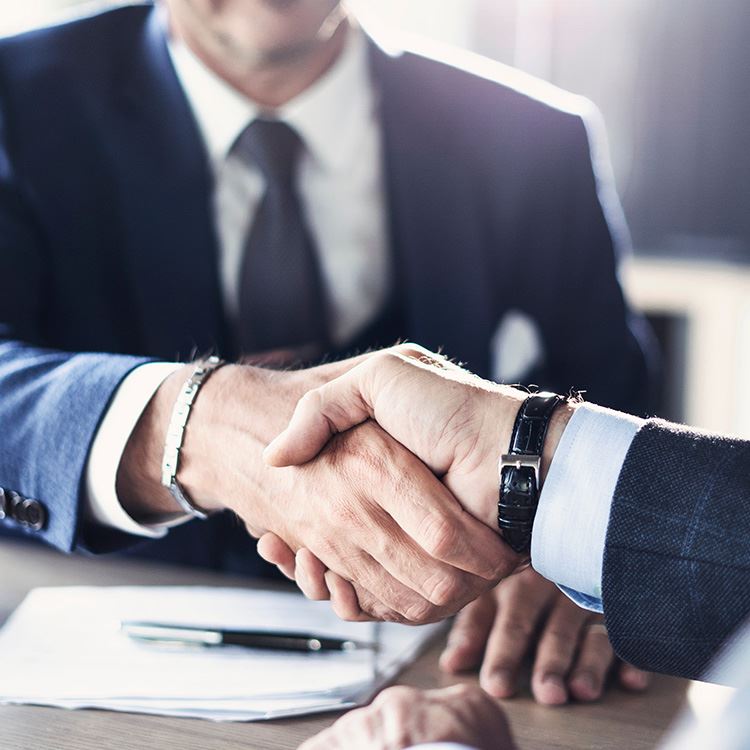 Why Choose Percy Law Group, PC? What Makes Us Different
Serving Boston, MA Since
We Have Spanish and Portuguese Services Available

We Will Push and Push to Get the Best Possible Result for You

We Are Available When and Where You Want

We Offer Free Consultations for Injury & Workers' Comp

We Typically Get Results Fast: We Start Working on Your Case from Day 1

We Will Always Be in Your Corner Fighting Hard for You and Your Family