Short Sale Transactions in Massachusetts
The housing market has sustained profound damage in recent years. A complete recovery appears to be a number of years away. More than ever, homeowners who are "underwater" on their mortgage are trying to sell their home in a short sale transaction.
A short sale happens when a homeowner sells their property without the hope of receiving sufficient funds to pay the holder of their mortgage in full, leaving them "short." These short sales make up an increasing percentage of home sales in Massachusetts and throughout the United States. If you are attempting to sell your home in a short sale transaction, it is imperative to seek out experienced legal counsel.
Experienced Real Estate Attorneys Serving the Taunton Area
In Massachusetts, the attorneys at Percy Law Group, PC, are recognized leaders in short sales. Our short sale transaction lawyers close hundreds of these transactions annually. We have substantial knowledge of and experience with all aspects of the short sale process. We will take great care to conduct your short sale quickly and efficiently. You, as the seller, do not pay our legal fees out of pocket. Our fees are only paid from the closing proceeds, as permitted by the seller's current mortgage holder. Mortgage lenders routinely agree to this.
It is very likely that your real estate broker has already worked with us on a short sale. Attorney Thomas Percy regularly presents seminars on short sale transactions to real estate brokers throughout Massachusetts, including on the new federal HAFA program. Contact our firm today to arrange aninitial consultation. We will stay focused on your case, your needs and your results. That is our promise to you.
Short Sale House Lawyers with Experience and Skill
Short sales can become complicated due to the fact that mortgage lenders have created layer upon layer of bureaucracy. Despite these complications, the majority of short sale transactions do in fact close. One key factor in facilitating this important transaction is by working with experienced legal counsel. We will help you overcome all obstacles in the way of consummating this transaction.
Standard Short Sale Closings Not Involving HAFA
Our real estate law team has been extremely effective at getting short sales approved so that our seller clients can move on with their lives. We perform the following services:
Once the offer is signed by all parties and buyer mortgage pre-approval is given we will meet in person or via telephone with the seller to discuss the process;
We complete a title search;
We will review and negotiate the purchase and sale agreement;
Apply for and receive the short sale application package;
Meet in person or via telephone to complete and file the application package;
Continuously contact the seller's mortgage lender to aggressively pursue successful completion of the short sale application;
Keep you (and your broker) informed of the application status;
Discuss the mortgage lender's response and seller's legal options;
Represent the seller in preclosing preparation matters;
Work with you and the closing attorney preparing for a smooth closing;
Coordinate all our efforts with the broker, buyer's attorney and closing attorney;
Attend the real estate closing.
Specifics of any transaction will vary. We will tailor our representation to meet your specific needs.
Home Affordable Foreclosure Alternatives Program (HAFA)
The Home Affordable Foreclosure Alternatives (HAFA) Program provides homeowners with options to avoid costly foreclosures and offers incentives to borrowers, lenders/servicers and investors who utilize a short sale or deed-in-lieu of foreclosure (DIL) to avoid foreclosures. One main benefit of HAFA is that when your short sale is approved, your first mortgage holder will forgive all the mortgage debt you do not pay back. Under HAFA, the seller's mortgage lender allows the borrower to list and sell the mortgaged property with the understanding that the net proceeds from the sale may be less than the total amount due on the first mortgage. HAFA simplifies and streamlines the short sale and DIL process by providing a standard application and approval process, minimum performance time frames and standard documentation.
Contact Percy Law Group, PC
Although our main office is located in Taunton, we have offices across Eastern Massachusetts. Call (508) 206-9900 or complete our contact form to schedule your initial consultation. We have staff members who speak Spanish and Portuguese. Hear From Our Happy Clients
At Percy Law Group, PC, your satisfaction is our priority! See for yourself what our clients have to say about working with us.
"I can't say enough about Percy Law Group."

I can't say enough about Percy Law Group. From Attorney Tom Percy to his staff- they are top notch. I am a real estate professional and deal directly with Attorney Percy and Attorney Meaghan Hatch and have complete confidence when working with them. I have

- A. S.

"I wouldn't hesitate to recommend her services."

Courtney DaCunha of Percy Law Group is fantastic! As a busy real estate professional, I need an attorney on my client(s)' side who is always responsive and there when you need them. Courtney is all of that and more! I wouldn't hesitate to recommend.

- E. C.

"I would absolutely continue recommending her to my Real Estate clients in the future."

I've had the pleasure of working with Courtney DeCunha on a few Real Estate transactions. She is thorough and very responsive to questions. I would absolutely continue recommending her to my Real Estate clients in the future.

- A. S.

"Highly recommend!"

My husband and I had such a wonderful experience working with Meaghan Hatch at Percy Law in the closing of our house. Her and the team were always responsive, helpful, professional and a pleasure to work with! Highly recommend!

- A. B.

"We highly recommend your services!"

Thank you for your professionalism, responsiveness and team approach. We highly recommend your services!

- L. W.

"I owe him a great debt of gratitude for his expertise and care."

I had the great fortune having Attorney Russell Weddell help me with my divorce. He was amazingly patient, understanding and provided me with excellent legal advice. This divorce was very difficult but he helped me make it through this wrenching experience

- A. K.

"I highly recommend Courtney!!"

Attorney Courtney DaCunha has been wonderful. She is very responsive, professional, and thorough. I highly recommend Courtney!!

- L. M.

"We kept it moving and everyone was happy in the end."

Our team works with Percy Law group often. We worked with Courtney on a recent deal and there were a few issues that came up. Courtney handled them. She was able to get answers and people to respond when they weren't. We all knew we could count on her.

- S. S.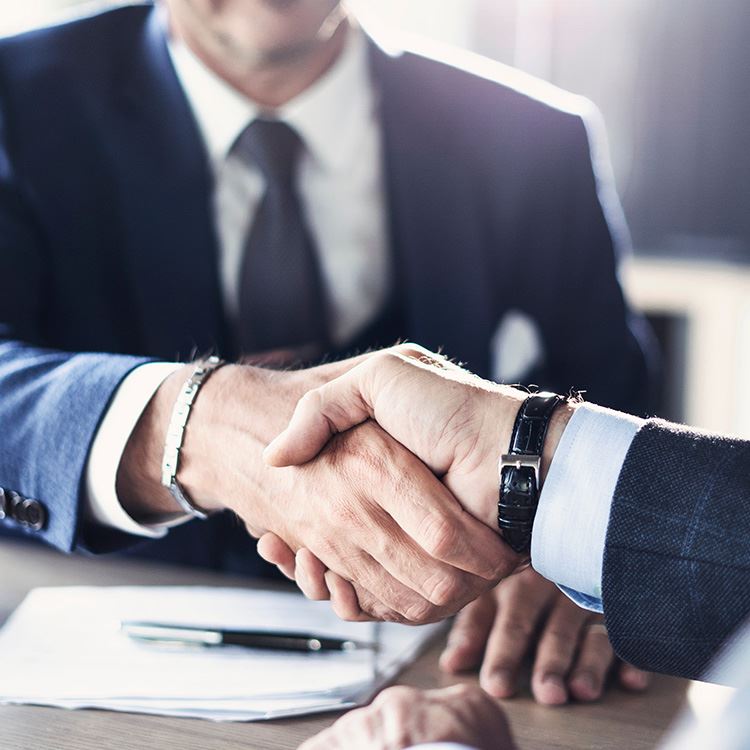 Why Choose Percy Law Group, PC? What Makes Us Different
Serving Boston, MA Since
We Have Spanish and Portuguese Services Available

We Will Push and Push to Get the Best Possible Result for You

We Are Available When and Where You Want

We Offer Free Consultations for Injury & Workers' Comp

We Typically Get Results Fast: We Start Working on Your Case from Day 1

We Will Always Be in Your Corner Fighting Hard for You and Your Family