Massachusetts Car Accident Lawyers
Put Decades of Experience in Your Corner
The days and weeks following a serious automobile accident are especially difficult. As you begin recovering from your injuries and taking stock of your life, you may wonder where you can turn and what you can do. Bluntly, the insurance companies will not give you the information you need. These companies are only concerned with their bottom line at your expense. It is crucial to work with a lawyer and a law firm that will work quickly and effectively to help you get the compensation you need after a motor vehicle accident.
Taking Decisive Action for Those Injured in Car Accidents
At Percy Law Group, PC, our attorneys and staff understand the severity of your situation. Our Taunton car accident lawyers have numerous offices across eastern Massachusetts, and have helped many injured people in these areas recover full and fair compensation. We accept all injury claims on a contingent fee basis, which means that our law firm will not accept attorneys' fees or recoup our expenses unless we are successful in your case. Contact us to get started.
Who Is Liable After a Car Accident?
In accidents where only one driver is completely at fault, it is their car insurance that pays out any necessary damages. In cases where more than one driver bears responsibility for an accident, Massachusetts follows a "modified comparative fault" law. This law is found at Massachusetts General Laws Chapter 231 Section 85 and it states that when more than one person is at fault for an accident the court will determine two things. The first being the amount of compensation the injury victim will be awarded the second being the percentage of responsible both parties are responsible for.
In the end, the amount of fault the plaintiff is found to be responsible for will be reduced from their total compensation amount. For example, if an injury victim is found to be 10% at fault for the accident that led to their injuries their total compensation amount awarded to them will be reduced by 10%. This rule holds true in Massachusetts as long as the claimant is 50% or less responsible for an accident. If a claimant is more than 50% responsible, they are not eligible to pursue compensation.
---
Take a look at our verdicts and settlements throughout Massachusetts.
---
Can I File A Car Accident Claim After Insurance Pays?
Most insurance companies include in their settlement offers that no additional compensation will be paid out after the initial settlement amount, so once you agree to a settlement it's usually very difficult to recover anything further. If you have been offered a settlement, or if you have already signed one, contact Percy Law Group, PC today to talk about your case with our experienced firm.
Taunton Auto Crash Lawyers Working Hard to Maximize Your Recovery
Our goal in every case is to let our clients focus on their physical recovery while we focus on their financial recovery. To that end, we will make a complete investigation of your accident to determine every potentially liable party. Once we know who is at fault, we will begin preparing a claim that fully accounts for your damages. Automobile accidents can cause life-altering injuries such as brain injuries, spinal cord injuries, broken bones and other serious injuries. These injuries can impact your ability to support yourself and your family. Your injuries may prevent you from living the life you led before your accident. Our law firm will demand that those responsible for your injuries pay for the harm they have caused.
The vast majority of our accident claims are settled without the need for trial. If it is necessary to take your case before a judge and jury, our law firm will be ready to make a compelling presentation on your behalf.
If you have questions about your case or if you need to speak to one of our lawyers, we will respond quickly with answers to your questions. We will keep you informed of all major developments in your case. We can come to your home or hospital if necessary, and have Spanish and Portuguese speakers on staff. Delivering exceptional client service is a cornerstone of our practice.
---
To learn more about our approach, call toll free at (508) 206-9900 or complete our contact form to schedule a free consultation.
--- Hear From Our Happy Clients
At Percy Law Group, PC, your satisfaction is our priority! See for yourself what our clients have to say about working with us.
"I can't say enough about Percy Law Group."

I can't say enough about Percy Law Group. From Attorney Tom Percy to his staff- they are top notch. I am a real estate professional and deal directly with Attorney Percy and Attorney Meaghan Hatch and have complete confidence when working with them. I have

- A. S.

"I wouldn't hesitate to recommend her services."

Courtney DaCunha of Percy Law Group is fantastic! As a busy real estate professional, I need an attorney on my client(s)' side who is always responsive and there when you need them. Courtney is all of that and more! I wouldn't hesitate to recommend.

- E. C.

"I would absolutely continue recommending her to my Real Estate clients in the future."

I've had the pleasure of working with Courtney DeCunha on a few Real Estate transactions. She is thorough and very responsive to questions. I would absolutely continue recommending her to my Real Estate clients in the future.

- A. S.

"Highly recommend!"

My husband and I had such a wonderful experience working with Meaghan Hatch at Percy Law in the closing of our house. Her and the team were always responsive, helpful, professional and a pleasure to work with! Highly recommend!

- A. B.

"We highly recommend your services!"

Thank you for your professionalism, responsiveness and team approach. We highly recommend your services!

- L. W.

"I owe him a great debt of gratitude for his expertise and care."

I had the great fortune having Attorney Russell Weddell help me with my divorce. He was amazingly patient, understanding and provided me with excellent legal advice. This divorce was very difficult but he helped me make it through this wrenching experience

- A. K.

"I highly recommend Courtney!!"

Attorney Courtney DaCunha has been wonderful. She is very responsive, professional, and thorough. I highly recommend Courtney!!

- L. M.

"We kept it moving and everyone was happy in the end."

Our team works with Percy Law group often. We worked with Courtney on a recent deal and there were a few issues that came up. Courtney handled them. She was able to get answers and people to respond when they weren't. We all knew we could count on her.

- S. S.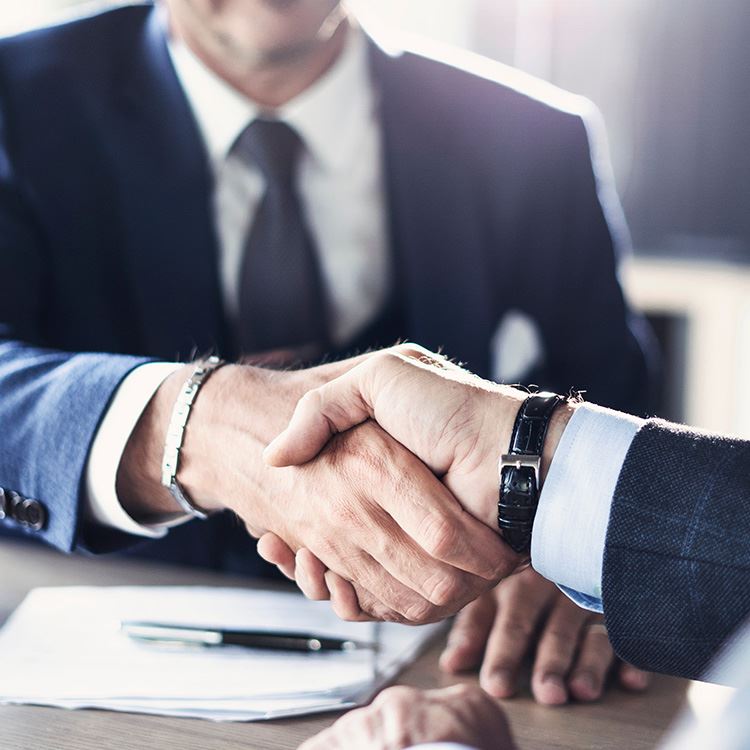 Why Choose Percy Law Group, PC? What Makes Us Different
Serving Boston, MA Since
We Have Spanish and Portuguese Services Available

We Will Push and Push to Get the Best Possible Result for You

We Are Available When and Where You Want

We Offer Free Consultations for Injury & Workers' Comp

We Typically Get Results Fast: We Start Working on Your Case from Day 1

We Will Always Be in Your Corner Fighting Hard for You and Your Family