Massachusetts Truck Accident Lawyers
Fighting for Maximum Compensation for Taunton Truck Accident Victims
A collision with a truck can result in catastrophic injuries requiring months and even years of recovery. Even cars equipped with air bags are no match for the energy and force in an 18-wheeler crash. Too often, the truck driver or the trucking company are to blame for the serious injury or death. Typically, the truck driver and the trucking company have substantial insurance policies in place to cover them when they cause an accident.
We all know insurance companies are never to be trusted; their goal is always to pay out the least amount possible, regardless of who is hurt and why. That is why you need the truck accident law team at Percy Law Group, PC, on your side.
If you or a loved one has been hurt in a truck accident, contact us for a free initial consultation about your case. We stay focused on your case, your needs, and your results. We fight to get you maximum compensation as soon as possible. That is our promise to you. We offer compassion and support while aggressively pursuing justice for your personal injury case.
Truck Accident Injuries: Often as Bad as It Gets
When trucks and passenger cars collide, the tremendous impact often causes major injury. Victims may be trapped or crushed, requiring powerful machines to extract them from the wreckage. These accidents often result in severe burn injury, face and eye injuries, lost limbs or partial amputation, paralysis, internal organ damage, head, neck and back injuries, and broken legs. We can seek full compensation to cover surgery and hospitalization, as well as future medical care. Victims often suffer long-term or permanent disabilities requiring years or a lifetime of treatment. If injuries prevent the person from returning to work, we also seek damages for lost wages and future earnings.
Aggressive and Determined Focus on Proving Your Case
Our truck accident lawyers promptly and actively investigate the circumstances of truck accidents to determine if the driver's negligent behavior or the trucking company's negligent maintenance of the truck contributed to the crash:
Driver fatigue: Was the driver on the road longer than the law allows?
Logbooks: Were the logbooks up to date and accurate?
Drug abuse: Was the driver under the influence of amphetamines or other illegal drugs or stimulants?
Drunk driving: Was the driver intoxicated?
Defective truck equipment: Were the brakes and tires roadworthy?
Overloaded trucks: Was the load properly secured and balanced?
Truck accidents often involve multiple vehicles. We make sure that clients receive their fair share of the insurance policy limits, protect your rights and seek the maximum compensation for you or your loved one. Truck accident lawyers at our firm can successfully handle all types of truck accidents, including UPS trucks, Federal Express (FedEx) trucks, cement trucks, 18-wheelers, courier driver accidents and dump trucks.
Experienced Massachusetts Truck Accident Injury Lawyers
Contact our truck accident team as soon as possible after the accident so that an experienced lawyer can investigate promptly. We can visit victims at their home or hospital in a free consultation, including evenings and weekends. We take truck accident cases on a contingency fee — you pay no attorney fees unless we are successful in obtaining compensation for you. Our lawyers routinely handle these types of cases. We have the experience, and would be pleased to consult with you when you are choosing who will represent you. We utilize all means necessary to obtain maximum compensation for your injuries as soon possible.
---
Don't wait to get started on your case today. Contact us for a free consultation now.
--- Hear From Our Happy Clients
At Percy Law Group, PC, your satisfaction is our priority! See for yourself what our clients have to say about working with us.
"I can't say enough about Percy Law Group."

I can't say enough about Percy Law Group. From Attorney Tom Percy to his staff- they are top notch. I am a real estate professional and deal directly with Attorney Percy and Attorney Meaghan Hatch and have complete confidence when working with them. I have

- A. S.

"I wouldn't hesitate to recommend her services."

Courtney DaCunha of Percy Law Group is fantastic! As a busy real estate professional, I need an attorney on my client(s)' side who is always responsive and there when you need them. Courtney is all of that and more! I wouldn't hesitate to recommend.

- E. C.

"I would absolutely continue recommending her to my Real Estate clients in the future."

I've had the pleasure of working with Courtney DeCunha on a few Real Estate transactions. She is thorough and very responsive to questions. I would absolutely continue recommending her to my Real Estate clients in the future.

- A. S.

"Highly recommend!"

My husband and I had such a wonderful experience working with Meaghan Hatch at Percy Law in the closing of our house. Her and the team were always responsive, helpful, professional and a pleasure to work with! Highly recommend!

- A. B.

"We highly recommend your services!"

Thank you for your professionalism, responsiveness and team approach. We highly recommend your services!

- L. W.

"I owe him a great debt of gratitude for his expertise and care."

I had the great fortune having Attorney Russell Weddell help me with my divorce. He was amazingly patient, understanding and provided me with excellent legal advice. This divorce was very difficult but he helped me make it through this wrenching experience

- A. K.

"I highly recommend Courtney!!"

Attorney Courtney DaCunha has been wonderful. She is very responsive, professional, and thorough. I highly recommend Courtney!!

- L. M.

"We kept it moving and everyone was happy in the end."

Our team works with Percy Law group often. We worked with Courtney on a recent deal and there were a few issues that came up. Courtney handled them. She was able to get answers and people to respond when they weren't. We all knew we could count on her.

- S. S.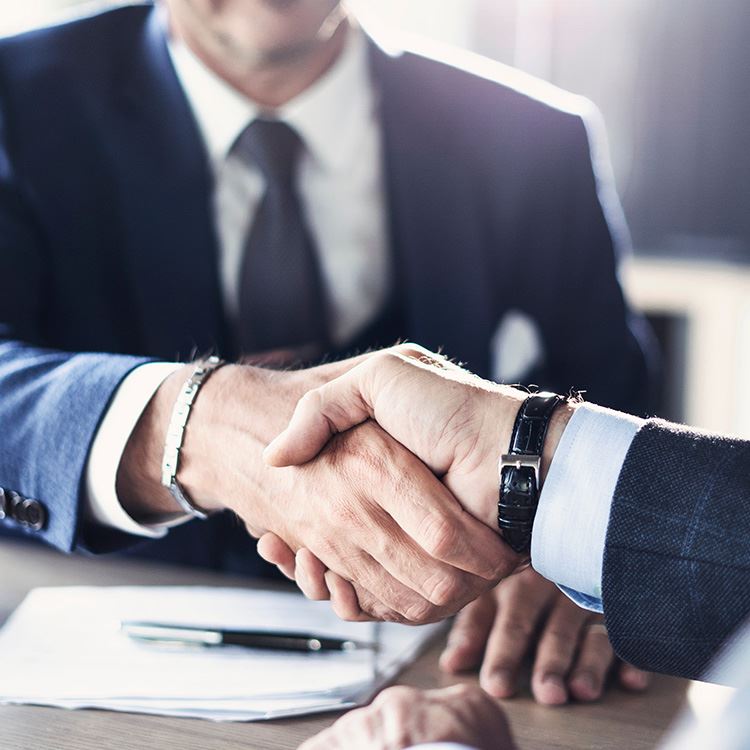 Why Choose Percy Law Group, PC? What Makes Us Different
Serving Boston, MA Since
We Have Spanish and Portuguese Services Available

We Will Push and Push to Get the Best Possible Result for You

We Are Available When and Where You Want

We Offer Free Consultations for Injury & Workers' Comp

We Typically Get Results Fast: We Start Working on Your Case from Day 1

We Will Always Be in Your Corner Fighting Hard for You and Your Family