Long-Term Care & Medicaid Planning
Long-Term Care & Medicaid Planning Attorneys
Medicaid planning requires attorneys who stay on top of the constantly changing and complex federal and state Medicaid regulations. Because of this, and the rapidly rising costs of healthcare, it is critical to have a skilled Medicaid planning attorney help you evaluate your options.
Medicaid planning involves finding ways to preserve assets while receiving medical care. Ideally, this process is undertaken years in advance. However, even if an emergency arises, and you or a loved one are forced to go from the hospital into a nursing home, there are ways we can help you. Our Medicaid planning lawyers have decades of estate planning experience.
That is why it's important for you to have the Medicaid planning team at Percy Law Group, PC on your side. Call our firm today to arrange an initial consultation regarding your particular Medicaid planning needs, including the successful completion of your Medicaid application form.
Planning in Advance Is Not Always Necessary to Preserve Assets
Even if it is too late to shelter all your assets, our skilled Medicaid planning attorneys can help. For example, you can learn what medical, personal, and nursing home expenses can be reimbursed, or are exempt from the spend down requirements. We can investigate nursing home plans that preserve some assets. Some techniques that we have used in Medicaid planning include structured asset sales, annuities, and reverse mortgages. If you or your family have been instructed to reimburse the state for Medicaid expenses, often we can successfully negotiate on your behalf to greatly reduce the repayment obligation. In all of these efforts to protect your assets, our skilled Medicaid planning team attends hearings, reviews documents, and works hard to help you protect those assets you worked so hard to accumulate.
Protect Your Assets & Qualify for Medicaid
Our Asset Protection attorneys care about you and your family. You do not have to go broke while paying for your loved one in a long-term care facility. We will help you optimize your legal strategies of transferring assets, protect your assets, and protect the quality of life of your loved ones both in and out of the nursing home. There are many options to protecting your assets from nursing home costs.
Irrevocable trusts
Gifting
Converting non-exempt assets into exempt assets
Legal spend downs
Purchasing annuities and long-term care insurance
Comprehensive Medicaid Planning and Asset Protection
We offer comprehensive Medicaid and asset protection legal assistance. We also represent clients who have been denied Medicaid benefits. This can happen when a mistake was made on the application or the form was incorrectly completed perhaps due to confusion over this complicated application form. We will work with you to correct any errors that occurred and protect your assets with an application that complies with all the requirements.
At the Percy Law Group, PC, we are committed to protecting your assets from nursing home costs.
Massachusetts Medicaid Planning Lawyer Serving Taunton & Local Areas
Contact the experienced estate planning law team at Percy Law Group, PC, for sound advice on your particular Medicaid planning and estate planning needs. We can provide a comprehensive review of your options, advise you on the best course of action, and as appropriate create the documentation needed to accurately protect your interests.
---
Contact us online or call us toll-free at (508) 206-9900 to schedule an initial consultation.
--- Hear From Our Happy Clients
At Percy Law Group, PC, your satisfaction is our priority! See for yourself what our clients have to say about working with us.
"I can't say enough about Percy Law Group."

I can't say enough about Percy Law Group. From Attorney Tom Percy to his staff- they are top notch. I am a real estate professional and deal directly with Attorney Percy and Attorney Meaghan Hatch and have complete confidence when working with them. I have

- A. S.

"I wouldn't hesitate to recommend her services."

Courtney DaCunha of Percy Law Group is fantastic! As a busy real estate professional, I need an attorney on my client(s)' side who is always responsive and there when you need them. Courtney is all of that and more! I wouldn't hesitate to recommend.

- E. C.

"I would absolutely continue recommending her to my Real Estate clients in the future."

I've had the pleasure of working with Courtney DeCunha on a few Real Estate transactions. She is thorough and very responsive to questions. I would absolutely continue recommending her to my Real Estate clients in the future.

- A. S.

"Highly recommend!"

My husband and I had such a wonderful experience working with Meaghan Hatch at Percy Law in the closing of our house. Her and the team were always responsive, helpful, professional and a pleasure to work with! Highly recommend!

- A. B.

"We highly recommend your services!"

Thank you for your professionalism, responsiveness and team approach. We highly recommend your services!

- L. W.

"I owe him a great debt of gratitude for his expertise and care."

I had the great fortune having Attorney Russell Weddell help me with my divorce. He was amazingly patient, understanding and provided me with excellent legal advice. This divorce was very difficult but he helped me make it through this wrenching experience

- A. K.

"I highly recommend Courtney!!"

Attorney Courtney DaCunha has been wonderful. She is very responsive, professional, and thorough. I highly recommend Courtney!!

- L. M.

"We kept it moving and everyone was happy in the end."

Our team works with Percy Law group often. We worked with Courtney on a recent deal and there were a few issues that came up. Courtney handled them. She was able to get answers and people to respond when they weren't. We all knew we could count on her.

- S. S.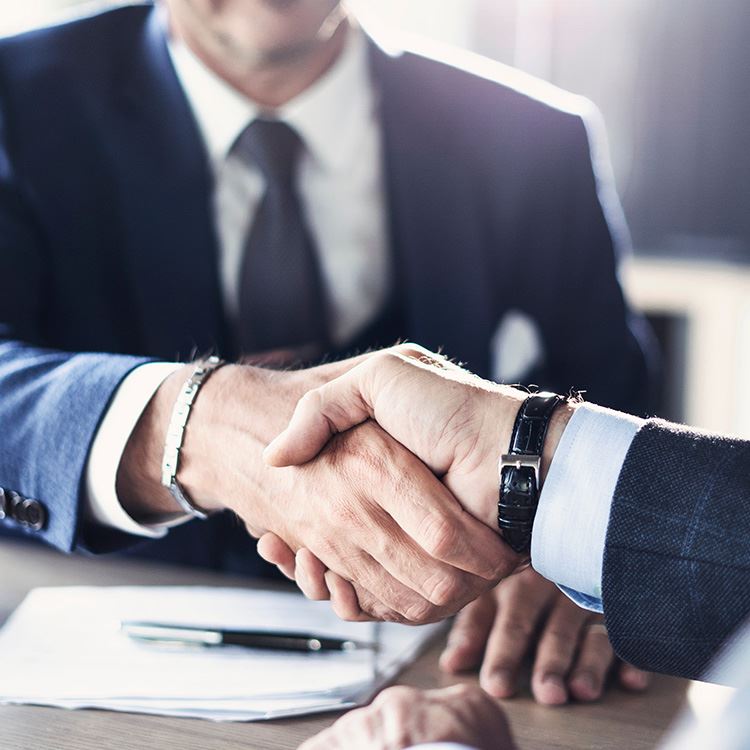 Why Choose Percy Law Group, PC? What Makes Us Different
Serving Boston, MA Since
We Have Spanish and Portuguese Services Available

We Will Push and Push to Get the Best Possible Result for You

We Are Available When and Where You Want

We Offer Free Consultations for Injury & Workers' Comp

We Typically Get Results Fast: We Start Working on Your Case from Day 1

We Will Always Be in Your Corner Fighting Hard for You and Your Family