Wrongful Death / Fatal Accidents
Massachusetts Wrongful Death Lawyers
What is Considered a Wrongful Death?
According to Mass. Gen. Laws Ann. ch. 229, § 2, a wrongful death is a death caused by negligence, a "willful, wanton, or reckless act," or breach of warranty. Wrongful death often results from the negligence or reckless indifference of auto drivers, manufacturers, employers, doctors, and property owners. Typically, those responsible have insurance policies in place and/or substantial assets to attach and seize. It takes a determined, experienced lawyer to locate and seize assets such as real estate, bank accounts and motor vehicles; we know how to get that job done. We also have substantial experience and success in aggressively going after insurance companies, whether theirs or that of the deceased. Insurance companies are never to be trusted; their goal is always to pay out the least amount possible, regardless of who is hurt and why. This is why you need the law team at Percy Law Group, PC, on your side.
---
Contact us for a free initial consultation. We stay focused on your case, your needs, and your results. We fight to get you maximum compensation as soon as possible. That is our promise to you.
---
Types of Wrongful Death Claims We Can Handle
Our attorneys represent clients in wrongful death cases involving the following:
Your Sword and Shield: Aggressively Pursuing Justice
Establishing responsibility in a wrongful death case often requires expert witness resources to collect and analyze evidence. We consult recognized experts across a number of fields in exposing deadly product defects, dangerous drugs, medical malpractice, OSHA violations, and criminal drunk driving. Contact our wrongful death lawyers today to schedule an appointment. Clearly, we understand that no amount of compensation will bring back your loved one, but it can help you get on with your life.
Who Can File a Wrongful Death Lawsuit in Massachusetts?
In some states a member of the deceased's surviving family can file a wrongful death lawsuit. However, in the state of Massachusetts only the the executor or administrator of the deceased person's estate can file the wrongful death claim. This person is usually named in the deceased person's will or can be appointed by the court.
Compensation for Wrongful Death Claims
If a wrongful death has occurred to a loved one, you may be entitled to the following compensation:
Pain and suffering of your loved one prior to their death
Medical expenses
Recovery of lost earnings of the decedent
Loss of companionship
Other incurred out-of-pocket expenses
Present and future financial losses
Burial and funeral expenses
How is Compensation Calculated for Wrongful Death Lawsuits
The amount of damages available depends on many factors such as:
The age and health of the deceased and heirs
The life expectancy of the deceased and heirs
Financial loss
Emotional loss
Who the heirs are
Insurance coverage
Whether or not surviving family members were dependent upon the deceased for income for support
We work hard to protect your right to recover full, fair and complete compensation as soon as possible.
Where to Turn for Answers: Experienced Taunton Wrongful Death Lawyers
The injury lawyers at Percy Law Group, PC, routinely handle these types of cases. We have the experience, and would be pleased to consult with you when you are choosing who will represent you. We investigate the incident reviewing police records and other information. We utilize all means necessary to obtain rightful compensation. We offer compassion and support while aggressively pursuing justice.
---
Call us toll free at (508) 206-9900 or contact us online.
--- Hear From Our Happy Clients
At Percy Law Group, PC, your satisfaction is our priority! See for yourself what our clients have to say about working with us.
"I can't say enough about Percy Law Group."

I can't say enough about Percy Law Group. From Attorney Tom Percy to his staff- they are top notch. I am a real estate professional and deal directly with Attorney Percy and Attorney Meaghan Hatch and have complete confidence when working with them. I have

- A. S.

"I wouldn't hesitate to recommend her services."

Courtney DaCunha of Percy Law Group is fantastic! As a busy real estate professional, I need an attorney on my client(s)' side who is always responsive and there when you need them. Courtney is all of that and more! I wouldn't hesitate to recommend.

- E. C.

"I would absolutely continue recommending her to my Real Estate clients in the future."

I've had the pleasure of working with Courtney DeCunha on a few Real Estate transactions. She is thorough and very responsive to questions. I would absolutely continue recommending her to my Real Estate clients in the future.

- A. S.

"Highly recommend!"

My husband and I had such a wonderful experience working with Meaghan Hatch at Percy Law in the closing of our house. Her and the team were always responsive, helpful, professional and a pleasure to work with! Highly recommend!

- A. B.

"We highly recommend your services!"

Thank you for your professionalism, responsiveness and team approach. We highly recommend your services!

- L. W.

"I owe him a great debt of gratitude for his expertise and care."

I had the great fortune having Attorney Russell Weddell help me with my divorce. He was amazingly patient, understanding and provided me with excellent legal advice. This divorce was very difficult but he helped me make it through this wrenching experience

- A. K.

"I highly recommend Courtney!!"

Attorney Courtney DaCunha has been wonderful. She is very responsive, professional, and thorough. I highly recommend Courtney!!

- L. M.

"We kept it moving and everyone was happy in the end."

Our team works with Percy Law group often. We worked with Courtney on a recent deal and there were a few issues that came up. Courtney handled them. She was able to get answers and people to respond when they weren't. We all knew we could count on her.

- S. S.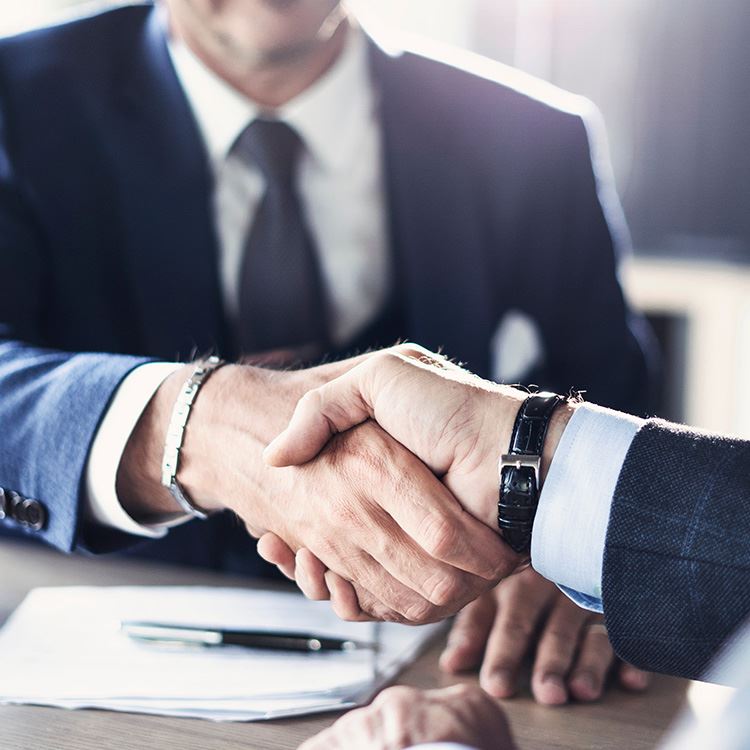 Why Choose Percy Law Group, PC? What Makes Us Different
Serving Boston, MA Since
We Have Spanish and Portuguese Services Available

We Will Push and Push to Get the Best Possible Result for You

We Are Available When and Where You Want

We Offer Free Consultations for Injury & Workers' Comp

We Typically Get Results Fast: We Start Working on Your Case from Day 1

We Will Always Be in Your Corner Fighting Hard for You and Your Family