Massachusetts Commercial Leases Attorneys
Settling on the location for your business is one of the most exciting steps in establishing your new business and a necessary process that must be correctly and efficiently accomplished. That is why it is important for you to have the commercial lease attorneys at Percy Law Group, PC on your side. Call our firm today to arrange an initial consultation.
Negotiate from a Position of Strength: Lawyers Who Know the Playing Field
As experienced commercial leasing attorneys we will review the lease and negotiate a lease agreement that protects you. That could save you money today and for years to come. Commercial leases are highly negotiable, from the business terms to the legal nuances. We have reviewed, revised, and negotiated hundreds of commercial leases on behalf of our business clients. Our attorneys can modify clauses that will affect your bottom line.
Our lease lawyers have experience delivering quality services such as:
Reviewing current and proposed lease agreements to identify any potential risks or liabilities.
Negotiating on behalf of clients for improved terms in the contract. This may include modifications regarding rent, tenant improvements, personal guarantees, indemnification provisions, security deposits, assignment rights, renewal options, and more.
Advising clients on their legal obligations under a commercial lease agreement such as payment of taxes associated with their property lease.
Explaining the consequences if a business does not comply with various requirements outlined in a commercial lease document. Such breaches may include timely rent payments or necessary repairs/maintenance of the leased premises within an agreed-upon timeframe set forth by both parties involved in the deal.
Providing advice regarding local zoning laws and regulations pertaining to specific types of businesses operating from certain properties. This could affect overall occupancy rates or operational hours during certain times throughout the year (such as holidays).
Preparing documents required for subletting arrangements including obtaining consent from landlords when necessary. This service may also include assisting tenants to complete paperwork related to creating new leasing arrangements.
Conducting research into comparable properties in order to determine the fair market value of rental rates for specific types of businesses operating within Massachusetts.
We know the legal issues and business terms that the less experienced lawyer, general practitioner, or the real estate broker won't know to negotiate. Negotiating terms such as the costs that should be excluded from common area maintenance charges, clarifying the repair obligations of the landlord and tenant, providing the ability to terminate the lease if the tenant can't obtain permits within a specified time period, adding hazardous substance and Americans With Disability Act warranties by the Landlord, are just a sampling of the many provisions we add, revise and negotiate on our client's behalf. We have found that any lease review performed by the franchisor or real estate broker is not a substitute for an independent legal review.
Taunton Business Lease Lawyer
At Percy Law Group, PC, we provide you with the personalized attention you require. We have been doing this for a long time, and with that kind of experience, we are very good at efficiently getting you the results you need. Our lawyers work hard to make your commercial lease matter efficient and successful. Our attorneys take a practical approach to representation, limit costs by avoiding approaches that do not serve our clients, and most importantly, form relationships with our clients so that we may understand and relate to them and their business goals.
Contact the experienced commercial real estate law team at Percy Law Group, PC, for sound advice on your particular commercial leasing needs. We can provide a comprehensive review of your options, advise you on the best course of action, and as appropriate create the documentation needed to protect your interests and pursue those options in a determined, result focused manner. Contact us online or call us toll free at 508.206.9900 to schedule a free initial consultation. Hear From Our Happy Clients
At Percy Law Group, PC, your satisfaction is our priority! See for yourself what our clients have to say about working with us.
"I can't say enough about Percy Law Group."

I can't say enough about Percy Law Group. From Attorney Tom Percy to his staff- they are top notch. I am a real estate professional and deal directly with Attorney Percy and Attorney Meaghan Hatch and have complete confidence when working with them. I have

- A. S.

"I wouldn't hesitate to recommend her services."

Courtney DaCunha of Percy Law Group is fantastic! As a busy real estate professional, I need an attorney on my client(s)' side who is always responsive and there when you need them. Courtney is all of that and more! I wouldn't hesitate to recommend.

- E. C.

"I would absolutely continue recommending her to my Real Estate clients in the future."

I've had the pleasure of working with Courtney DeCunha on a few Real Estate transactions. She is thorough and very responsive to questions. I would absolutely continue recommending her to my Real Estate clients in the future.

- A. S.

"Highly recommend!"

My husband and I had such a wonderful experience working with Meaghan Hatch at Percy Law in the closing of our house. Her and the team were always responsive, helpful, professional and a pleasure to work with! Highly recommend!

- A. B.

"We highly recommend your services!"

Thank you for your professionalism, responsiveness and team approach. We highly recommend your services!

- L. W.

"I owe him a great debt of gratitude for his expertise and care."

I had the great fortune having Attorney Russell Weddell help me with my divorce. He was amazingly patient, understanding and provided me with excellent legal advice. This divorce was very difficult but he helped me make it through this wrenching experience

- A. K.

"I highly recommend Courtney!!"

Attorney Courtney DaCunha has been wonderful. She is very responsive, professional, and thorough. I highly recommend Courtney!!

- L. M.

"We kept it moving and everyone was happy in the end."

Our team works with Percy Law group often. We worked with Courtney on a recent deal and there were a few issues that came up. Courtney handled them. She was able to get answers and people to respond when they weren't. We all knew we could count on her.

- S. S.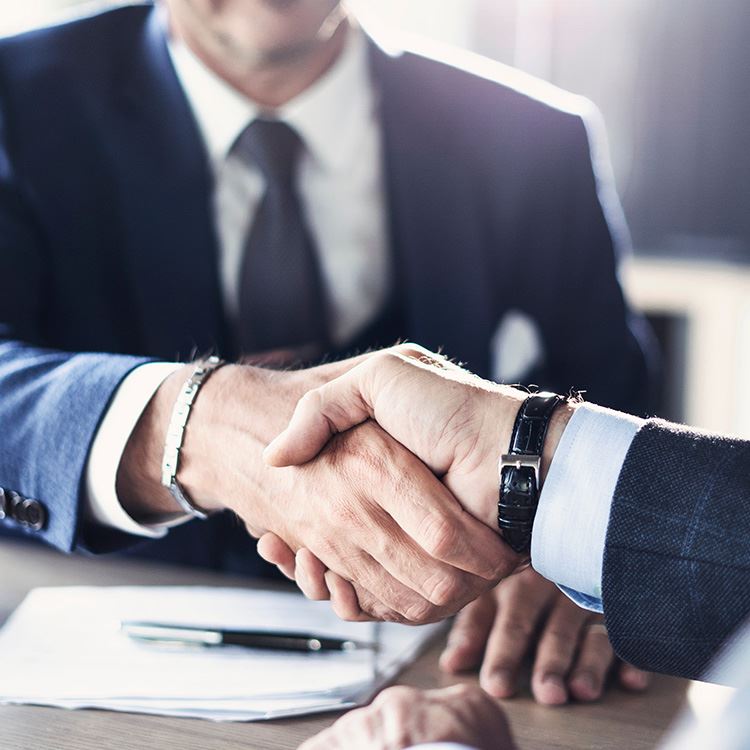 Why Choose Percy Law Group, PC? What Makes Us Different
Serving Boston, MA Since
We Have Spanish and Portuguese Services Available

We Will Push and Push to Get the Best Possible Result for You

We Are Available When and Where You Want

We Offer Free Consultations for Injury & Workers' Comp

We Typically Get Results Fast: We Start Working on Your Case from Day 1

We Will Always Be in Your Corner Fighting Hard for You and Your Family