Massachusetts Workers' Compensation Lawyers
Put 100+ Years of Combined Experience on Your Side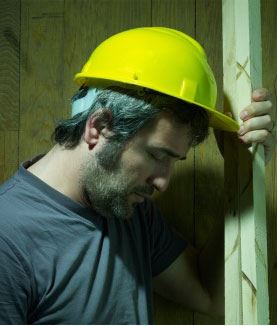 The workplace is a potentially dangerous place for people in all different types of employment. If you have been injured on the job, you may not know where to turn to make sure you get the benefits you legally deserve.
The workers' compensation and on-the-job injury lawyers at Percy Law Group, PC, have the experience and knowledge to get you maximum compensation and benefits for your injury. And, as with all workers' compensation matters, you do not pay our fees; they are paid by the insurers.
Fighting for Maximum Injured Worker Benefits in Taunton
We thoroughly investigate the incident by reviewing company records, medical records, police records and other information. We utilize all means necessary to obtain maximum compensation and benefits as soon as possible. We offer compassion and support while aggressively pursuing justice.
Speak with our knowledgeable Massachusetts workers' compensation attorneys by contacting us for an initial consultation.
We stay focused on your case, your needs, your results; that is our promise to you. We fight for you, and we won't stop fighting for you until you get full, fair and complete compensation for your injuries.
We service your needs from one of our many Massachusetts offices, including from our Taunton workers' compensation lawyers' main office. We help clients acquire maximum workers' compensation benefits, including full medical, wage and disability benefits.
Know-How to Get You Compensation for Any Injury in Any Workplace
If you have been injured on the job in Massachusetts, no matter who was at fault for your injuries, you are entitled to workers' compensation benefits. Our firm helps workers in a wide range of industries pursue claims.
Workplaces: We regularly represent clients in specific types of employment, such as:
Injuries: We pursue claims for all types of injuries, including:

Neck and back injuries
Knee, shoulder and joint injuries
Your valid claim entitles you to partial compensation for your lost wages and full compensation for your medical treatment. You may also be entitled to a lump-sum settlement or other compensation for any permanent disability you have suffered.
Common Injuries Involved in Workers' Comp Claims
One of the most common injuries associated with workers' compensation are those targeting the back and neck. Workers with these injuries are in particular need of assistance as the medical diagnosis and treatment can be very subjective.
Injuries to the back and neck include the following:
Lower back injuries
Spinal cord injury / paralysis
Cervical injuries (neck)
Herniated disks
Fractured vertebrae
Nerve Impingement Syndrome (NIS)
Other common injuries include Injuries to the knees, shoulders and other joint, which can result from either an accident or from the repetition of physical tasks over a period of time.
These injuries can range from bothersome to debilitating. Chances are your knee, shoulder or joint injury has been getting progressively worse. In any case, if your workplace injury has put you out of commission and in need of medical attention, you are entitled to receive workers' compensation benefits.
Workers' Comp vs. Personal Injury Lawsuits
Worker's compensation and personal injury lawsuits are two incredibly different animals. Most workers are entitled to certain benefits if they were injured at work, even if their employer wasn't negligent in the situation. However, unlike with personal injury suits, the benefits are limited.
In a workers' comp case, a worker is only entitled to be compensated for his or her medical bills and partially for the wages lost during recovery. There is no pain and suffering amount awarded to employees after a dangerous accident, no matter how traumatic.
Workers' comp cases can also be filed for large injuries as well as seemingly innocuous ones; for example, overexertion is often a reason to file a workers' comp claim.
Personal injury lawsuits, on the other hand, are largely dependent on proving negligence. If a person was negligent and that negligence resulted in the injury of another individual, the injured individual can pursue a third-party personal injury lawsuit to recover damages.
These lawsuits are used to compensate the individual for medical bills and lost wages, but they can also include things like pain and suffering and loss of enjoyment of life. However, workers' are often unable to sue their employers.
Hurt in a Car Accident on the Job? Call Percy Law Group, P.C. at the Help You Need!
Every day, workers are injured in a car accident while traveling to meetings or making deliveries. The injured include tradesmen, construction workers, social workers, sales representatives and delivery drivers, whose office is essentially their car.
For workers who don't routinely drive for work, you may still be entitled to workers' compensation benefits if your car accident occurred while you were performing work duties.
These injured workers are entitled to workers' compensation benefits for lost wages and medical bills. Because Massachusetts workers' compensation laws are based on the principle of no fault, these workers should immediately seek help from our experienced and aggressive workers' compensation law team.
Experience to Address All of Your Concerns
When you are injured at work, your employer and their insurance adjuster will only be looking out for their own interests. We are dedicated to protecting your rights, and we have been protecting workers' rights for many years. We understand the difficult position you're in and your need for help.
Our attorneys and staff are friendly, helpful and happy to answer any questions or concerns that you have throughout the process. We are prepared to guide you through the entire workers' compensation process. Our goal will always be to make sure you get maximum benefits as soon as possible.
Don't wait to get help! Contact us today to discuss your claim with an experienced Taunton workers' comp lawyer during a free consultation.
Additional Reading Hear From Our Happy Clients
At Percy Law Group, PC, your satisfaction is our priority! See for yourself what our clients have to say about working with us.
"I can't say enough about Percy Law Group."

I can't say enough about Percy Law Group. From Attorney Tom Percy to his staff- they are top notch. I am a real estate professional and deal directly with Attorney Percy and Attorney Meaghan Hatch and have complete confidence when working with them. I have

- A. S.

"I wouldn't hesitate to recommend her services."

Courtney DaCunha of Percy Law Group is fantastic! As a busy real estate professional, I need an attorney on my client(s)' side who is always responsive and there when you need them. Courtney is all of that and more! I wouldn't hesitate to recommend.

- E. C.

"I would absolutely continue recommending her to my Real Estate clients in the future."

I've had the pleasure of working with Courtney DeCunha on a few Real Estate transactions. She is thorough and very responsive to questions. I would absolutely continue recommending her to my Real Estate clients in the future.

- A. S.

"Highly recommend!"

My husband and I had such a wonderful experience working with Meaghan Hatch at Percy Law in the closing of our house. Her and the team were always responsive, helpful, professional and a pleasure to work with! Highly recommend!

- A. B.

"We highly recommend your services!"

Thank you for your professionalism, responsiveness and team approach. We highly recommend your services!

- L. W.

"I owe him a great debt of gratitude for his expertise and care."

I had the great fortune having Attorney Russell Weddell help me with my divorce. He was amazingly patient, understanding and provided me with excellent legal advice. This divorce was very difficult but he helped me make it through this wrenching experience

- A. K.

"I highly recommend Courtney!!"

Attorney Courtney DaCunha has been wonderful. She is very responsive, professional, and thorough. I highly recommend Courtney!!

- L. M.

"We kept it moving and everyone was happy in the end."

Our team works with Percy Law group often. We worked with Courtney on a recent deal and there were a few issues that came up. Courtney handled them. She was able to get answers and people to respond when they weren't. We all knew we could count on her.

- S. S.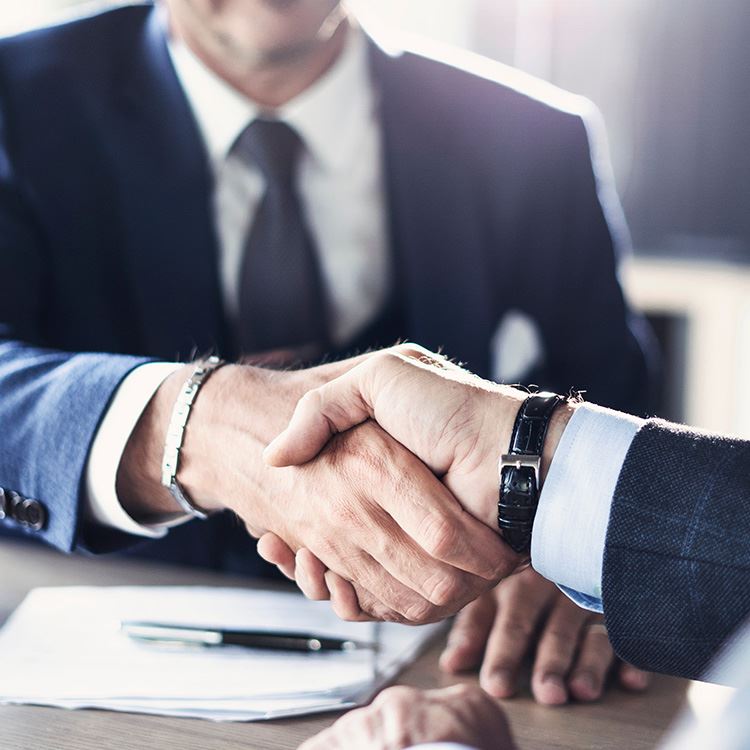 Why Choose Percy Law Group, PC? What Makes Us Different
Serving Boston, MA Since
We Have Spanish and Portuguese Services Available

We Will Push and Push to Get the Best Possible Result for You

We Are Available When and Where You Want

We Offer Free Consultations for Injury & Workers' Comp

We Typically Get Results Fast: We Start Working on Your Case from Day 1

We Will Always Be in Your Corner Fighting Hard for You and Your Family