Taunton Personal Injury Attorney
100+ Years of Combined Experience on Your Side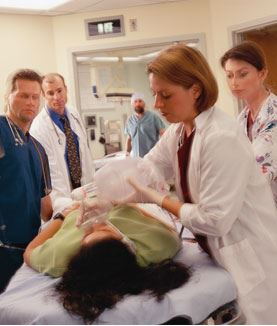 At Percy Law Group, PC, our respected and experienced attorneys understand the uncertainty that accompanies a serious injury, and we are driven to turning our clients' problems into solutions by seeking the best results, whether through aggressive negotiations or litigation. Our Taunton injury lawyers serve clients throughout eastern Massachusetts.
Why clients choose Percy Law Group, PC:
More than 100+ years of combined legal experience
Free consultations
Award-Winning Representation
Spanish and Portugese services available
The Taunton personal injury law team at Percy Law Group, PC can fight to get you the maximum compensation for all of your injuries. We will aggressively and vigorously pursue full, fair and complete compensation as soon as possible for your physical and emotional injuries. We offer compassion and support while aggressively pursuing justice.
How Much Time Do I Have to File a Personal Injury Claim?
According to the state's deadlines, an injured party has only three years to file a personal injury lawsuit against a potentially liable party. If the claim is to be filed against a government-related agency, the statute of limitations is reduced to only two years to make a formal complaint. Once the statute of limitations passes, the court will throw out any claim filed, effectively making it impossible to seek damages or justice.
As a general rule to follow, filing a claim as soon as possible is typically for the best. Not only do you totally avoid the risk of the statute of limitations eliminating your chances but you also give the defendant party less time to try to spin a story in their advantage. You should always talk to a lawyer before filing, though, to ensure you are not overlooking an important rule or relevant law.
Discovery Dates for Subtle or Delayed Injuries
Not every injury suffered is one that is immediately apparent. Some of the worst injuries, such as a brain injury, might not manifest any symptoms until years later. What is the statute of limitations in these unique cases?
Massachusetts allows the three-year statute of limitations to begin on an injury's "discovery date," or on the day that the injured party should have reasonably been made aware of the injury or illness. For example, a person who gets into a car accident and suffers a broken leg has a discovery date the same as the car accident. There is no reasonable way to not notice such a severe and immediate injury.
However, as another example, a man who is prescribed heart medication suffers a kidney fail five years later. The kidney failure is found to be linked to the dangerous medication. The discovery date, in this case, is the day when his kidney failed, not when he was prescribed the medication. A claim could still be filed for three years after the kidney failure.
---
If you've been injured, we encourage you to contact us to schedule a free consultation. You will not pay a fee unless you receive compensation for your injuries
---
What Damages Are Available in a Personal Injury Case?
There are two main damages available in a personal injury case, economic and non-economic damages. Economic damages are, also called special damages, compensate for quantifiable financial losses such as medical expenses, loss of earning, and loss of future earning.
Non-economic damages on the other hand compensate for more abstract damages such as pain and suffering and mental anguish. While not awarded very often, in some cases punitive damages can be collected. Unlike other types of damages, the main purpose of punitive damages is to punish the negligent party.
Fighting to Hold the Responsible Party Fully Accountable
Our personal injury lawyers' team will stay focused on you, your case, your needs and your results in obtaining your maximum financial recovery as soon as possible. Our experienced lawyers will look for all liable parties and hold them responsible for all your damages, such as medical expenses, future care, loss of wages and lost earning potential, emotional suffering, and other applicable damages. Our Taunton injury attorneys assist people who have been injured, whose children have been injured, and who have lost loved ones in fatal accidents as a result of the negligence, recklessness and carelessness of others.
Some of our major areas of personal injury practice are:
With You Every Step of the Way
Our team of knowledgeable personal injury lawyers will provide a comprehensive review of your options, advise you on the best course of action, and follow through on the chosen approach in a determined, results-focused manner. We will investigate the incident reviewing all appropriate police and law enforcement records, medical records, and other information. We utilize experts, as needed, to fully substantiate your case.
We act quickly to preserve evidence before it is tampered with or destroyed. We fight for you every step of the way. Our seasoned civil litigation attorneys are fully prepared to take your case to trial, if necessary, to help you get the maximum financial recovery you deserve.
Attorneys With a Track Record of Getting Results
The lawyers at our firm take an aggressive, hardworking approach to personal injury claims. While every case is unique, we believe that our record of positive case results is a clear demonstration of our ability to achieve full, fair and complete compensation for injured people as soon as possible.
---
Our attorneys are here to answer your questions, address your concerns, explain your options and pursue the outcome you deserve. Call us toll free at (508) 206-9900 to schedule an appointment at a time and location that is convenient for you.
---
OUR LEGAL TEAM

OUR REPUTATION