Construction Matters & Disputes
Residential Construction Dispute
Experienced Construction Law Attorneys Serving Taunton & All of Massachusetts
Our construction law attorneys work with clients through each stage of the construction process, including preconstruction warranty matters, drafting of construction warranties, post-construction defect allegations and warranty matters. We will help you early in the process to clearly and thoroughly consider your needs and address every aspect of those needs in the project documentation. It is critically important for you to have an experienced, effective construction law attorney on your side to ensure this part of the process is completed thoughtfully and without assumptions. That is why it's important for you to have the construction law team at Percy Law Group, PC with you every step of the way. Call our firm today to arrange aninitial consultation. We stay focused on your case, your needs, and your results. That is our promise to you.
Full-Service Construction Law Services
We assist construction clients in the following ways:
Review and negotiation of construction agreements
Review and negotiation of warranty contracts
Asserting or defending mechanics' liens
Representing our clients' interests before regulatory agencies
Litigation services for breach of contract
Prosecuting claims against construction companies regarding a range of construction defects, including toxic mold, soil subsidence or movement, faulty or defective roofs and windows, wet basements
Our construction law attorneys identify local experts for inspection and evaluation of claimed defects, evaluate insurance coverage issues, and represent our clients in the courtroom, in mediation or in arbitration proceedings.
Construction Disputes: Aggressively Protecting You
If you suffer the misfortune of having a contract dispute during your construction project it can cause major delays, costing you time and money. Most construction disputes arise because the construction agreement is unclear, lacking in specificity, or the parties have differing interpretations of the construction agreement. Sometimes disputes occur due to plain negligence and you need help to get the contractor to focus on the problem and fix it. Still other disputes occur because something happened that no one could anticipate. Whatever the subject of your dispute, we can help you resolve it.
We provide courtroom representation for litigation, as well as arbitration and mediation services to resolve construction disputes. We stay focused on your case, your needs, your results. We understand the difficult position you're in and your need for help. Our attorneys and staff are friendly, helpful and happy to answer any questions or concerns that you have throughout the process. We will always keep you informed about the progress of your case and explain your options in clear terms. Decisions will be yours. We are easy to reach and work with your best interests in mind. We have the experience, and would be pleased to consult with you when you are choosing who will represent you.
Call

(508) 206-9900

to Request Your Consultation
We have been providing the highest level of excellence in real estate services for over two decades. We will settle for nothing less in our service to you. With that kind of experience we are very good at efficiently getting you the results you need. Our lawyers work to make your real estate matter as stress-free as possible. We provide you with the personalized attention you require. We are here for you. We take the time to explain what you are facing through each step of the process as we work together toward achieving your desired result.
Contact the experienced real estate law team at Percy Law Group, PC, for sound advice on your particular legal needs. We can provide a comprehensive review of your options, advise you on the best course of action, and as appropriate create the documentation needed to protect your interests and pursue those options in a determined, result focused manner. Contact us online or call us toll free at (508) 206-9900 to schedule a initial consultation. Hear From Our Happy Clients
At Percy Law Group, PC, your satisfaction is our priority! See for yourself what our clients have to say about working with us.
"I can't say enough about Percy Law Group."

I can't say enough about Percy Law Group. From Attorney Tom Percy to his staff- they are top notch. I am a real estate professional and deal directly with Attorney Percy and Attorney Meaghan Hatch and have complete confidence when working with them. I have

- A. S.

"I wouldn't hesitate to recommend her services."

Courtney DaCunha of Percy Law Group is fantastic! As a busy real estate professional, I need an attorney on my client(s)' side who is always responsive and there when you need them. Courtney is all of that and more! I wouldn't hesitate to recommend.

- E. C.

"I would absolutely continue recommending her to my Real Estate clients in the future."

I've had the pleasure of working with Courtney DeCunha on a few Real Estate transactions. She is thorough and very responsive to questions. I would absolutely continue recommending her to my Real Estate clients in the future.

- A. S.

"Highly recommend!"

My husband and I had such a wonderful experience working with Meaghan Hatch at Percy Law in the closing of our house. Her and the team were always responsive, helpful, professional and a pleasure to work with! Highly recommend!

- A. B.

"We highly recommend your services!"

Thank you for your professionalism, responsiveness and team approach. We highly recommend your services!

- L. W.

"I owe him a great debt of gratitude for his expertise and care."

I had the great fortune having Attorney Russell Weddell help me with my divorce. He was amazingly patient, understanding and provided me with excellent legal advice. This divorce was very difficult but he helped me make it through this wrenching experience

- A. K.

"I highly recommend Courtney!!"

Attorney Courtney DaCunha has been wonderful. She is very responsive, professional, and thorough. I highly recommend Courtney!!

- L. M.

"We kept it moving and everyone was happy in the end."

Our team works with Percy Law group often. We worked with Courtney on a recent deal and there were a few issues that came up. Courtney handled them. She was able to get answers and people to respond when they weren't. We all knew we could count on her.

- S. S.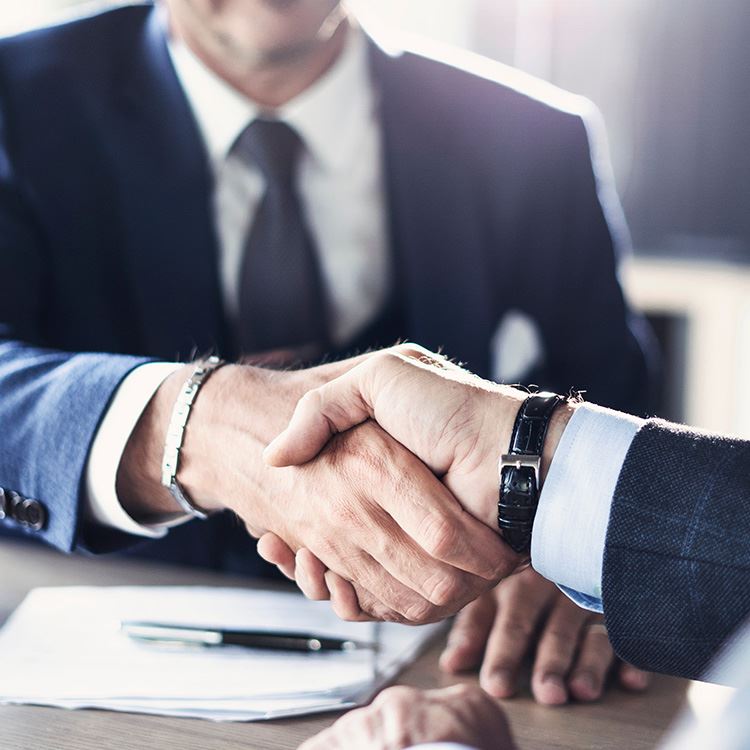 Why Choose Percy Law Group, PC? What Makes Us Different
Serving Boston, MA Since
We Have Spanish and Portuguese Services Available

We Will Push and Push to Get the Best Possible Result for You

We Are Available When and Where You Want

We Offer Free Consultations for Injury & Workers' Comp

We Typically Get Results Fast: We Start Working on Your Case from Day 1

We Will Always Be in Your Corner Fighting Hard for You and Your Family