Massachusetts Prescription Error Attorneys
Fighting for Maximum Compensation in Taunton & Surrounding Areas
Pharmaceutical errors reportedly cause at least one death every day and injure approximately 1.3 million people annually in the United States. Even more shocking, an estimated 106,000 deaths occur every year from no-error, avoidable medication errors. In a study published in the Archives of Internal Medicine, drug errors occurred in nearly one of five written prescriptions in a typical 2000-bed hospital, which translates to about two errors per patient daily. The most common errors were giving patients medication at the wrong time or missing a dose. All of this means that prescription errors are a fact of life for medical care providers. That is why you need the medical malpractice law team at Percy Law Group, PC, on your side.
If you or a loved one has been injured due to a prescription error, contact us for a free initial consultation about your case. We stay focused on your case, your needs, your results, all the while fighting to protect your right to recover full, fair and complete compensation. That is our promise to you.
Focused on You, Your Case, and Your Results
Our prescription error law team at Taunton will stay focused on you and your results in obtaining the maximum financial recovery as soon as possible. If you or a loved one has been injured due to a prescription error, our experienced lawyers will look for all liable parties. We hold obstetricians, doctors, nurses, pharmacists, other medical staff, and the medical facility accountable when their negligent actions result in an injury.
We investigate the incident reviewing hospital policies, medical records, and other information. We utilize leading medical experts to determine if the care provided was substandard and therefore medical malpractice. We act quickly to preserve evidence, such as medical records, before they are tampered with or destroyed.
Through jury trial or insurance settlement, our prescription error law attorneys will seek maximum compensation for medical expenses and future care, loss of wages and lost earning potential, and other damages such as loss of enjoyment. When these accidents turn fatal, we also represent surviving families in filing wrongful death lawsuits.
Aggressive and Experienced: We Work Hard to Find the Evidence
Pharmaceutical injuries are sometimes difficult to identify. The damage may result from multiple sources, such as when two or more drugs interact improperly, or, the manufacturer may have failed to adequately test its drug; Vioxx and Baycol, among others, were alleged to have had side effects that were not disclosed by the pharmaceutical companies. In some situations, a company neglected to accurately report the side effects of taking a drug.
The damage victims suffer from pharmaceutical negligence can be anywhere from very minor to fatal. A pharmacist might incorrectly fill a prescription causing many potential consequences to a patient.
Pharmacy mistakes range from providing a patient the incorrect dosage of a medicine (either too strong, or too weak, for the medical need), or giving the wrong medicine altogether. It is also possible that injury may have resulted from a doctor prescribing a medicine that is inappropriate for the patient, causing the patient to have additional medical condition.
Pharmaceutical and prescription drug errors harm innocent people. It is important that you find a lawyer who has the experience and talent to represent you fully.
Experienced Massachusetts Birth Injury Lawyers
Contact our prescription error team as soon as possible after the accident so that our experienced lawyers can investigate promptly. We visit victims at their home or hospital in a free initial consultation, including evenings and weekends. We take injury cases on a contingency fee — you pay no attorney's fees unless we are successful in obtaining compensation. Our prescription error lawyers have the experience, and would be pleased to consult with you when you are choosing who will represent you. We offer compassion and support while aggressively pursuing justice.
---
Call (508) 206-9900 or complete our online contact form.
--- Hear From Our Happy Clients
At Percy Law Group, PC, your satisfaction is our priority! See for yourself what our clients have to say about working with us.
"I can't say enough about Percy Law Group."

I can't say enough about Percy Law Group. From Attorney Tom Percy to his staff- they are top notch. I am a real estate professional and deal directly with Attorney Percy and Attorney Meaghan Hatch and have complete confidence when working with them. I have

- A. S.

"I wouldn't hesitate to recommend her services."

Courtney DaCunha of Percy Law Group is fantastic! As a busy real estate professional, I need an attorney on my client(s)' side who is always responsive and there when you need them. Courtney is all of that and more! I wouldn't hesitate to recommend.

- E. C.

"I would absolutely continue recommending her to my Real Estate clients in the future."

I've had the pleasure of working with Courtney DeCunha on a few Real Estate transactions. She is thorough and very responsive to questions. I would absolutely continue recommending her to my Real Estate clients in the future.

- A. S.

"Highly recommend!"

My husband and I had such a wonderful experience working with Meaghan Hatch at Percy Law in the closing of our house. Her and the team were always responsive, helpful, professional and a pleasure to work with! Highly recommend!

- A. B.

"We highly recommend your services!"

Thank you for your professionalism, responsiveness and team approach. We highly recommend your services!

- L. W.

"I owe him a great debt of gratitude for his expertise and care."

I had the great fortune having Attorney Russell Weddell help me with my divorce. He was amazingly patient, understanding and provided me with excellent legal advice. This divorce was very difficult but he helped me make it through this wrenching experience

- A. K.

"I highly recommend Courtney!!"

Attorney Courtney DaCunha has been wonderful. She is very responsive, professional, and thorough. I highly recommend Courtney!!

- L. M.

"We kept it moving and everyone was happy in the end."

Our team works with Percy Law group often. We worked with Courtney on a recent deal and there were a few issues that came up. Courtney handled them. She was able to get answers and people to respond when they weren't. We all knew we could count on her.

- S. S.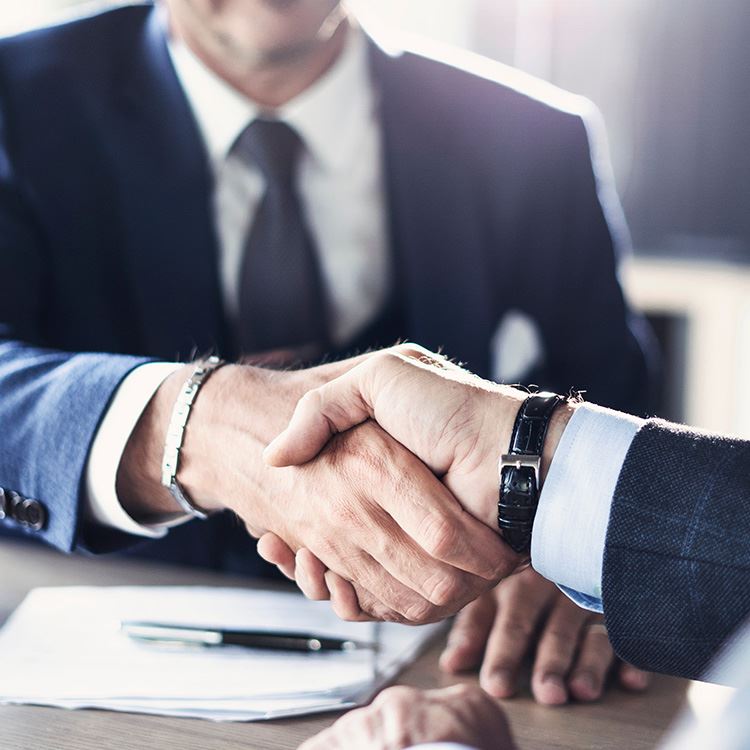 Why Choose Percy Law Group, PC? What Makes Us Different
Serving Boston, MA Since
We Have Spanish and Portuguese Services Available

We Will Push and Push to Get the Best Possible Result for You

We Are Available When and Where You Want

We Offer Free Consultations for Injury & Workers' Comp

We Typically Get Results Fast: We Start Working on Your Case from Day 1

We Will Always Be in Your Corner Fighting Hard for You and Your Family