Massachusetts Surgical Errors Attorneys
Holding Surgeons & Hospitals Accountable for 30+ Years in Taunton, MA
One of the worst types of medical malpractice to ever occur is surgery malpractice. There's a saying that there's no such thing as a minor surgery—that is, every surgery carries some risks to the health and life of the patient. In general, patients have nothing to fear because Western medicine has created procedures and standards that keep patients safe and mitigate accidents.
However, these standards are only useful when doctors follow them. If a surgeon fails to provide the bare minimum in skill, attention, or care, their patients are the ones who pay the price. That's when Percy Law Group, PC steps in. Our Taunton surgical error lawyers are the ones patients turn to when their doctors have failed them. If you've been harmed because a surgeon handled your procedure negligently, call our team to know your legal options.
---
Call (508) 206-9900 for a free consultation, or request an appointment with our simple online form.
---
How Do I Know If It Was Malpractice?
In order for a surgical error to be a medical malpractice event, it must meet two criteria: it must have failed the standard of care, and it must have caused you damage. If your situation lacks evidence of a surgical error or if you weren't actually harmed, there's no lawsuit. The other two elements of a medical malpractice suit are an established doctor-patient relationship (which is a given when you're undergoing surgery), and the medical harm caused you demonstrable financial losses (which is more than likely).
Now, it's fairly easy to know if a surgery caused you harm—but it's harder to tell if your doctor failed the standard of care. One of the telltale signs of malpractice is when the surgeon did something beyond the scope of your informed consent form. In one recent story, a laser spine surgeon fused his patient's vertebrae…despite the fact that the patient believed he was undergoing a fairly non-invasive procedure.
Examples of failing the standard of care include:
Performing surgery on the wrong region
Performing surgery on the wrong patient
Leaving surgical instruments inside the patient (RSIs)
Prescribing too much or the wrong type of anesthesia
Lacerating a nerve during surgery
While the above situations sound a little far-fetched, over 4,000 preventable mistakes happen in surgeries every year. These things happen—and it costs patients their livelihoods, their comfort, their financial security, and even their lives.
Other medical failures are less obvious but can be revealed through focused investigation. Experts in hospital administration are required to suss out these mistakes—if it doesn't seem like your doctor failed the standard of care, there's a chance that you simply don't have the training or resources to find it. Our Taunton medical malpractice attorneys, on the other hand, have the experience you need.
The Causes of Medical Malpractice
There are as many causes of negligence as there are examples of it. However, medical malpractice tends to fall into categories of negligence. While none of these factors are guarantees that medical malpractice occurred in your case, they are troubling factors that make surgical errors more likely.
The leading causes of medical malpractice include:
Incorrect procedure
Inexperienced surgeon
Not planning for patient health risks
Long shifts without rest
Substance abuse
Poor communication among staff
Call a Taunton Surgical Error Attorney:

(508) 206-9900
Percy Law Group, P.C. exists to advocate for the injured and grieving. Our attorneys are committed to nothing less than the absolute best outcome for our clients, whether that's through negotiation and settlement or fierce litigation. If you were the victim of surgical negligence, you need someone in your corner who has seen these situations before.
Our team has been fighting for medical malpractice victims since 1994. With over a century of combined experience, we provide our clients with thorough preparation, meticulous attention to detail, and innovative solutions. The end result? Lifelong stability for the injured and justice on their behalf.
It all begins with a free consultation. By calling us and sharing your story, we can begin investigating the circumstances of your injuries, the factors that point to malpractice, and whether your claim could hold up in court. Once we have the facts, we can lay out your legal options and help you make the next decision with confidence.
---
Call (508) 206-9900 for your free consultation, or contact us online to request an appointment.
--- Hear From Our Happy Clients
At Percy Law Group, PC, your satisfaction is our priority! See for yourself what our clients have to say about working with us.
"I can't say enough about Percy Law Group."

I can't say enough about Percy Law Group. From Attorney Tom Percy to his staff- they are top notch. I am a real estate professional and deal directly with Attorney Percy and Attorney Meaghan Hatch and have complete confidence when working with them. I have

- A. S.

"I wouldn't hesitate to recommend her services."

Courtney DaCunha of Percy Law Group is fantastic! As a busy real estate professional, I need an attorney on my client(s)' side who is always responsive and there when you need them. Courtney is all of that and more! I wouldn't hesitate to recommend.

- E. C.

"I would absolutely continue recommending her to my Real Estate clients in the future."

I've had the pleasure of working with Courtney DeCunha on a few Real Estate transactions. She is thorough and very responsive to questions. I would absolutely continue recommending her to my Real Estate clients in the future.

- A. S.

"Highly recommend!"

My husband and I had such a wonderful experience working with Meaghan Hatch at Percy Law in the closing of our house. Her and the team were always responsive, helpful, professional and a pleasure to work with! Highly recommend!

- A. B.

"We highly recommend your services!"

Thank you for your professionalism, responsiveness and team approach. We highly recommend your services!

- L. W.

"I owe him a great debt of gratitude for his expertise and care."

I had the great fortune having Attorney Russell Weddell help me with my divorce. He was amazingly patient, understanding and provided me with excellent legal advice. This divorce was very difficult but he helped me make it through this wrenching experience

- A. K.

"I highly recommend Courtney!!"

Attorney Courtney DaCunha has been wonderful. She is very responsive, professional, and thorough. I highly recommend Courtney!!

- L. M.

"We kept it moving and everyone was happy in the end."

Our team works with Percy Law group often. We worked with Courtney on a recent deal and there were a few issues that came up. Courtney handled them. She was able to get answers and people to respond when they weren't. We all knew we could count on her.

- S. S.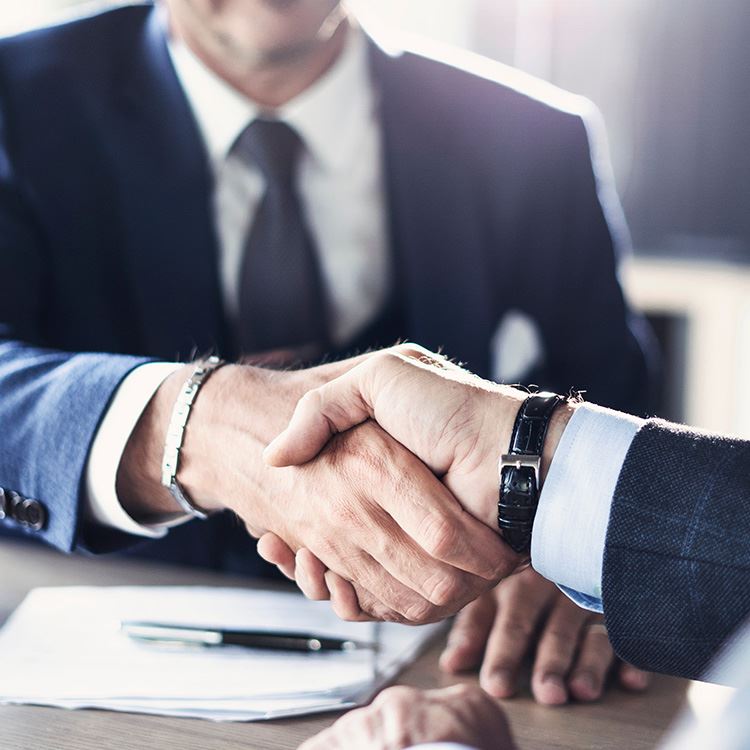 Why Choose Percy Law Group, PC? What Makes Us Different
Serving Boston, MA Since
We Have Spanish and Portuguese Services Available

We Will Push and Push to Get the Best Possible Result for You

We Are Available When and Where You Want

We Offer Free Consultations for Injury & Workers' Comp

We Typically Get Results Fast: We Start Working on Your Case from Day 1

We Will Always Be in Your Corner Fighting Hard for You and Your Family