Restraining Orders in Massachusetts
The attorneys at Percy Law Group, PC, have extensive experience representing men and women confronted with a potentially life altering issue: restraining orders. While many restraining orders are issued along gender lines, with a woman seeking a restraining order against a man, the scenario can play out in any number of ways.
Generally the two parties are related by blood or marriage, but not necessarily. The parties may or may not live together. Sometimes the gender roles are reversed or are represented by two members of the same sex. Generally restraining orders are issued in response to domestic violence, sexual assault, spousal abuse, harassment, and threats.
We deal with all these matters on a daily basis. That is why it's important for you to have the team at Percy Law Group, PC on your side. Contact us today to arrange an initial consultation regarding your particular restraining order needs. We fight for you, and we won't stop fighting for you until we get the justice you deserve. That is our promise. We offer compassion and support while aggressively pursuing justice for you.
What Should You Do If a Restraining Order Has Been Issued?
If a restraining order or order for protection has been issued against you under Massachusetts General Laws, Chapter 209A, it is important to understand your rights and responsibilities. If you violate the order you may be held in contempt of court, arrested, and held without bail. A violation may also lead to a loss of your firearms. Our restraining order attorneys will alleviate worry and help give you the direction you need to make decisions. The issues involved in a restraining order become more difficult when children are involved, there are family violence concerns, or a divorce is pending. Custody issues can complicate matters for all parties involved. Our attorneys will fight for your rights as we work to establish visitation arrangements that work for you.
Focused on You, Your Case, Your Needs, Your Results
Our determined attorneys have vast experience with addressing the pressing and urgent issues involved in restraining orders. We try to eliminate the need for restraining orders by helping parties come to an agreement. We work with you to help avoid criminal penalties related to a restraining order violation, or to at least minimize the impact of any punishments. We take the time to explain every aspect of your situation, and educate you so that you understand the legal ramifications of violating even a temporary order.
Contact Our Experienced Taunton Restraining Order Attorneys
We are here for you. We understand the difficult position you're in and your need for help. Our attorneys and staff are friendly, helpful and happy to answer any questions or concerns that you have throughout the process. We will always keep you informed about the progress of your case and explain your options in clear terms. Decisions will be yours. We are easy to reach and work with your bests interests in mind. We have the experience, and would be pleased to consult with you when you are choosing who will represent you. Speak with our knowledgeable attorneys at Percy Law Group, PC.
Call 508.206.9900 or complete our online contact form. Hear From Our Happy Clients
At Percy Law Group, PC, your satisfaction is our priority! See for yourself what our clients have to say about working with us.
"I can't say enough about Percy Law Group."

I can't say enough about Percy Law Group. From Attorney Tom Percy to his staff- they are top notch. I am a real estate professional and deal directly with Attorney Percy and Attorney Meaghan Hatch and have complete confidence when working with them. I have

- A. S.

"I wouldn't hesitate to recommend her services."

Courtney DaCunha of Percy Law Group is fantastic! As a busy real estate professional, I need an attorney on my client(s)' side who is always responsive and there when you need them. Courtney is all of that and more! I wouldn't hesitate to recommend.

- E. C.

"I would absolutely continue recommending her to my Real Estate clients in the future."

I've had the pleasure of working with Courtney DeCunha on a few Real Estate transactions. She is thorough and very responsive to questions. I would absolutely continue recommending her to my Real Estate clients in the future.

- A. S.

"Highly recommend!"

My husband and I had such a wonderful experience working with Meaghan Hatch at Percy Law in the closing of our house. Her and the team were always responsive, helpful, professional and a pleasure to work with! Highly recommend!

- A. B.

"We highly recommend your services!"

Thank you for your professionalism, responsiveness and team approach. We highly recommend your services!

- L. W.

"I owe him a great debt of gratitude for his expertise and care."

I had the great fortune having Attorney Russell Weddell help me with my divorce. He was amazingly patient, understanding and provided me with excellent legal advice. This divorce was very difficult but he helped me make it through this wrenching experience

- A. K.

"I highly recommend Courtney!!"

Attorney Courtney DaCunha has been wonderful. She is very responsive, professional, and thorough. I highly recommend Courtney!!

- L. M.

"We kept it moving and everyone was happy in the end."

Our team works with Percy Law group often. We worked with Courtney on a recent deal and there were a few issues that came up. Courtney handled them. She was able to get answers and people to respond when they weren't. We all knew we could count on her.

- S. S.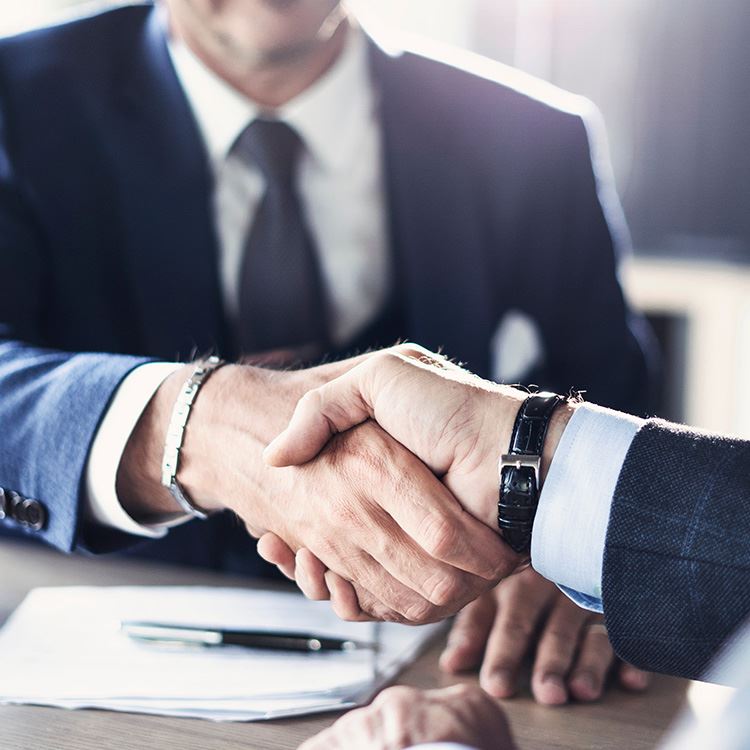 Why Choose Percy Law Group, PC? What Makes Us Different
Serving Boston, MA Since
We Have Spanish and Portuguese Services Available

We Will Push and Push to Get the Best Possible Result for You

We Are Available When and Where You Want

We Offer Free Consultations for Injury & Workers' Comp

We Typically Get Results Fast: We Start Working on Your Case from Day 1

We Will Always Be in Your Corner Fighting Hard for You and Your Family