Retirement Plan, Pension, 401(k) & Annuity Division
Divorce & Retirement Asset Division
Property division is one of the most complex issues involved in divorce proceedings. Often retirement accounts, especially those which are involuntary or directly deducted from your paycheck, will be your most substantial marital asset (other than your marital home). Trying to determine the value of these retirement assets, and how best to keep them yours, are difficult questions. The attorneys at Percy Law Group, PC, are committed to helping our clients get the best possible property divisions and property settlements. Call (508) 206-9900 to schedule an initial consultation or complete our online contact form. We fight for you, and we won't stop fighting for you until we get the justice you deserve. That is our promise.
401(k) & Annuity Division Lawyer — Providing Determined Advocacy
Any money that accrues to your retirement fund or investment portfolio over the course of your marriage is subject to the division of marital property upon divorce. Retirement accounts which will generally be divided in a divorce include traditional pensions (including military and law enforcement pensions), IRAs, Keoghs, Employee Stock Option Plans (ESOPS), defined benefit plans, deferred compensation plans, and 401(k) plans. There are certain benefits which are not considered marital property. These include railroad retirement benefits, social security benefits, disability compensation and, in some states, teachers' pension funds. If you are contemplating divorce or are currently in the process of getting one, it's important to understand the financial consequences involved and the legal options available to you. Our attorneys explore various means for protecting more of our client's assets and retirement funds, subject to the final terms of a divorce settlement. Even though every divorce is different, negotiation affords parties the opportunity to arrive at terms they find mutually agreeable -- rather than have a judge impose terms on them. As your hard working advocates, we can propose settlement terms that may allow you to protect all or most of your retirement and investment assets from the division of marital property. While the final terms will depend on what your ex-spouse agrees to, as an experienced negotiator and retirement division attorney, we understand what financial issues to emphasize and what can be done to exempt retirement assets from division.
Retirement Accounts Are Different
Divorcing spouses should be careful when considering the division of retirement benefits. They are inherently different than other liquid or semi-liquid marital assets because of their purpose and difficult administrative rules. So, it is easiest, when possible, to compare apples to apples - retirement funds to retirement funds. Where there are not equal or substantially equal retirement funds to compare and divide, don't forget the tax and penalty implications when considering your property settlement.
Contact an Experienced Asset Division Lawyer Attorney in Taunton
We are here to help. We understand the difficult position you're in and your need for help. Our attorneys and staff are friendly, helpful and happy to answer any questions or concerns that you have throughout the process. We will always keep you informed about the progress of your case and explain your options in clear terms. Decisions will be yours. We are easy to reach and work with your bests interests in mind. We have the experience, and would be pleased to consult with you when you are choosing who will represent you. We offer compassion and support while aggressively pursuing justice. Speak with our knowledgeable attorneys at Percy Law Group, PC. Call (508) 206-9900 to schedule an initial consultation! Hear From Our Happy Clients
At Percy Law Group, PC, your satisfaction is our priority! See for yourself what our clients have to say about working with us.
"I can't say enough about Percy Law Group."

I can't say enough about Percy Law Group. From Attorney Tom Percy to his staff- they are top notch. I am a real estate professional and deal directly with Attorney Percy and Attorney Meaghan Hatch and have complete confidence when working with them. I have

- A. S.

"I wouldn't hesitate to recommend her services."

Courtney DaCunha of Percy Law Group is fantastic! As a busy real estate professional, I need an attorney on my client(s)' side who is always responsive and there when you need them. Courtney is all of that and more! I wouldn't hesitate to recommend.

- E. C.

"I would absolutely continue recommending her to my Real Estate clients in the future."

I've had the pleasure of working with Courtney DeCunha on a few Real Estate transactions. She is thorough and very responsive to questions. I would absolutely continue recommending her to my Real Estate clients in the future.

- A. S.

"Highly recommend!"

My husband and I had such a wonderful experience working with Meaghan Hatch at Percy Law in the closing of our house. Her and the team were always responsive, helpful, professional and a pleasure to work with! Highly recommend!

- A. B.

"We highly recommend your services!"

Thank you for your professionalism, responsiveness and team approach. We highly recommend your services!

- L. W.

"I owe him a great debt of gratitude for his expertise and care."

I had the great fortune having Attorney Russell Weddell help me with my divorce. He was amazingly patient, understanding and provided me with excellent legal advice. This divorce was very difficult but he helped me make it through this wrenching experience

- A. K.

"I highly recommend Courtney!!"

Attorney Courtney DaCunha has been wonderful. She is very responsive, professional, and thorough. I highly recommend Courtney!!

- L. M.

"We kept it moving and everyone was happy in the end."

Our team works with Percy Law group often. We worked with Courtney on a recent deal and there were a few issues that came up. Courtney handled them. She was able to get answers and people to respond when they weren't. We all knew we could count on her.

- S. S.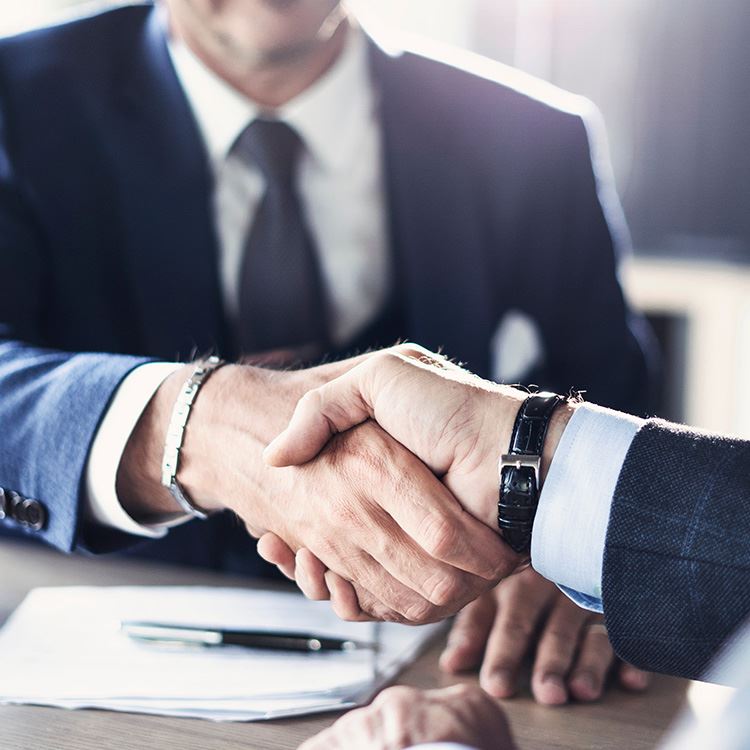 Why Choose Percy Law Group, PC? What Makes Us Different
Serving Boston, MA Since
We Have Spanish and Portuguese Services Available

We Will Push and Push to Get the Best Possible Result for You

We Are Available When and Where You Want

We Offer Free Consultations for Injury & Workers' Comp

We Typically Get Results Fast: We Start Working on Your Case from Day 1

We Will Always Be in Your Corner Fighting Hard for You and Your Family