Massachusetts Property Division Attorneys
How Are Assets Divided in a Divorce in Massachusetts
Property division is the process of determining how assets such as real estate, retirement accounts and investment accounts are divided between divorcing spouses. Determining how this is to be done, including the often-challenging issue of deciding what is marital property and what is shared non-marital property, can be extremely complex and difficult. This is why it is so important for our Taunton area to have the team at Percy Law Group, PC on your side. Our experienced attorneys will be there, at your side, to help ensure you get the best outcome for your future and your family's future.
Call our firm at (508) 206-9900 or contact us online to arrange an initial consultation regarding your particular property division needs, including the successful prosecution of your divorce.
Using the Rules of Equitable Division of Marital Assets to Your Advantage
In Massachusetts, all property acquired and income earned during a marriage is subject to the rules of the equitable division of marital assets and personal property. When a marriage is dissolved, the Massachusetts Probate Courts must make decisions regarding the distribution of property between former spouses. The court will sort out what is to be considered separate property (non-marital property) and what is to be considered marital property. Separate property usually remains separate and marital property is distributed equitably between both spouses.
The Massachusetts Probate Courts will take into consideration the circumstances surrounding the case and both parties. Our property division attorneys will stay by your side and fight for the best possible outcome in the division of your assets.
Separating Non-Marital Property: Winning the Battle for Our Taunton Area Clients
Our hard-working attorneys can help you understand how you can determine what a non-marital asset is and how best to convince the court it is a non-marital asset. Non-marital assets can be property:
Acquired before marriage
Acquired as inheritance, or gifts from a person other than the spouse
Acquired in exchange for, or the increase in value of, separate property
Considered separate according to a written agreement between the spouses
To assist us in best serving your needs, we utilize accounting experts and others in this field to help prove to the court what should be classified as separate non-marital property such as real estate, retirement accounts, investment accounts or other assets.
Businesses, College Degrees and Licenses: Unearthing Hidden Money
Businesses, degrees and licenses are all property subject to equitable division in Massachusetts. If a spouse's business was formed during the marriage, then it is considered marital property. If the business was created prior to marriage and continued on during marriage, then the marriage has an interest in the increase in value of the business.
Likewise, marital debt must also be divided when you prepare your divorce agreement. If the debt was incurred during the marriage, it is marital debt. It does not matter if that debt is in your name or your spouse's name.
Contact Our Attorneys Today
We are here to help. We will fight for you, and we won't stop fighting until we get the justice you deserve. That is our promise. We understand the difficult position you are in regarding property division and your need for our help. Our attorneys and staff are friendly, helpful and dedicated to answering any questions or concerns that you have throughout the process.
We are easy to reach and work with while keeping your bests interests in mind. Speak with our knowledgeable attorneys at Percy Law Group, PC We also have staff members who speak Spanish and Portuguese.
---
Call us toll free at (508) 206-9900 or contact our law firm online to schedule an initial consultation.
--- Hear From Our Happy Clients
At Percy Law Group, PC, your satisfaction is our priority! See for yourself what our clients have to say about working with us.
"I can't say enough about Percy Law Group."

I can't say enough about Percy Law Group. From Attorney Tom Percy to his staff- they are top notch. I am a real estate professional and deal directly with Attorney Percy and Attorney Meaghan Hatch and have complete confidence when working with them. I have

- A. S.

"I wouldn't hesitate to recommend her services."

Courtney DaCunha of Percy Law Group is fantastic! As a busy real estate professional, I need an attorney on my client(s)' side who is always responsive and there when you need them. Courtney is all of that and more! I wouldn't hesitate to recommend.

- E. C.

"I would absolutely continue recommending her to my Real Estate clients in the future."

I've had the pleasure of working with Courtney DeCunha on a few Real Estate transactions. She is thorough and very responsive to questions. I would absolutely continue recommending her to my Real Estate clients in the future.

- A. S.

"Highly recommend!"

My husband and I had such a wonderful experience working with Meaghan Hatch at Percy Law in the closing of our house. Her and the team were always responsive, helpful, professional and a pleasure to work with! Highly recommend!

- A. B.

"We highly recommend your services!"

Thank you for your professionalism, responsiveness and team approach. We highly recommend your services!

- L. W.

"I owe him a great debt of gratitude for his expertise and care."

I had the great fortune having Attorney Russell Weddell help me with my divorce. He was amazingly patient, understanding and provided me with excellent legal advice. This divorce was very difficult but he helped me make it through this wrenching experience

- A. K.

"I highly recommend Courtney!!"

Attorney Courtney DaCunha has been wonderful. She is very responsive, professional, and thorough. I highly recommend Courtney!!

- L. M.

"We kept it moving and everyone was happy in the end."

Our team works with Percy Law group often. We worked with Courtney on a recent deal and there were a few issues that came up. Courtney handled them. She was able to get answers and people to respond when they weren't. We all knew we could count on her.

- S. S.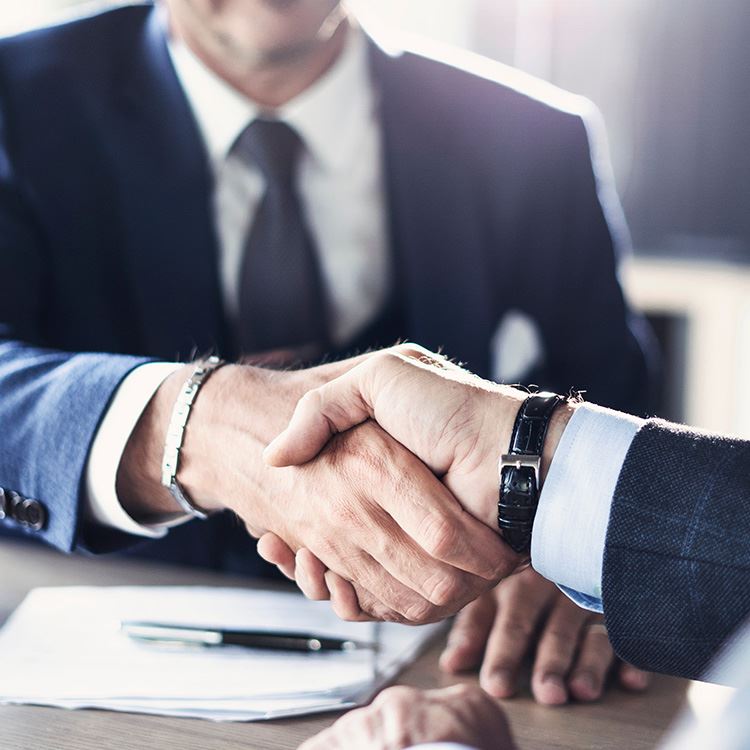 Why Choose Percy Law Group, PC? What Makes Us Different
Serving Boston, MA Since
We Have Spanish and Portuguese Services Available

We Will Push and Push to Get the Best Possible Result for You

We Are Available When and Where You Want

We Offer Free Consultations for Injury & Workers' Comp

We Typically Get Results Fast: We Start Working on Your Case from Day 1

We Will Always Be in Your Corner Fighting Hard for You and Your Family