Guardianships & Conservatorships
Guardianship & Conservatorship Attorneys
Representing Clients in Taunton & All of Massachusetts
Establishing a guardianship (or conservatorship) is undertaken in Massachusetts by filing the appropriate petition in the Probate Courts of the Commonwealth. If you are interested in pursuing this process, Percy Law Group, PC is available to meet for a no-charge initial consultation to discuss your particular guardianship needs and conservatorship concerns.
There are many reasons why you may need to establish a guardianship or conservatorship:
Advanced age
Death of a parent with a minor child
Mental incapacity such as dementia
Alzheimer's disease
Psychiatric issues
Physical incapacity, disability, or paralysis
The issues involved with guardianships and conservatorships are varied, but typically fall into three categories:
Managing, accumulating, and disbursing assets
Overseeing medical decisions
Having final say on living arrangements
Each of these arenas can quickly become divisive in even the best of families. That is why it's important for you to have the probate legal team at Percy Law Group, PC on your side. Call our firm to arrange an initial consultation, including helping to ensure your loved one is properly cared for and their assets preserved to the greatest extent possible.
Helping Clients Successfully Navigate Throughout the Process
Our clients' goals often involve protecting and preserving the assets, real estate, bank accounts, retirement savings and other assets of their wards, as well as seeing to the physical well-being of children and incapacitated or disabled individuals. Often, the best methods to accomplish these goals involve establishing a guardianship or conservatorship.
A guardianship gives another person legal authority to make health care decisions, financial decisions and property management decisions for people who are unable to make those decisions for themselves. Guardianships are also useful to make parenting decisions and managing the inheritance of a minor child whose parents have died.
An important estate planning consideration for mothers and fathers is designating a legal guardian to care for minor or disabled children. Our guardianship and conservatorship attorneys help parents do estate planning such as the preparation of wills, trusts and other documents to designate guardians for and ensure the financial security of children. From time to time, the establishment of a guardianship or conservatorship is fought by the proposed ward or another family member or interested party. We have extensive estate litigation experience, and will work hard to reach a successful conclusion for you.
Giving Help to Overcome the Challenges of Guardianships
Guardianship proceedings are, by definition, muddled. Most of the time, as they sort out the guardianship issue, the family is simultaneously dealing with fallout from the events that precipitated the need for the guardianship. We are able to assist in all aspects of guardianship proceedings. Our comprehensive consultation is designed to clearly direct your family toward an understanding of the purposes of guardianship; once a guardian has been named, our attorneys take the time to clearly explain the duties and limits involved. Some guardianship proceedings involve cases in which the validity of a court-appointed guardian is contested by a spouse or child. Other situations arise because the performance of a guardian causes questions and concerns. This leaves the family and the courts with the difficult task of evaluating a lifetime's worth of family interaction to determine who can best see to the family member's interests. Additionally, the potential exists for misapplication of guardianship statutes. Some individuals find themselves or their assets inappropriately placed under guardianship or conservatorship, or wind up with a guardian who reaches for authority not clearly granted by the court.
Caring, Compassionate and Convenient Services to the Elderly and their Families
The needs of our clients always come first. Our emphasis on service is reflected in the following conveniences:
Evening hours as needed
Convenient locations
A multilingual staff
Willingness to meet with you at your home, nursing home, convalescent facility, or hospital.
Staffed to act immediately on requests for wills, trusts, and other estate plan documents.
Reasonable rates; we will use our experience to cost effectively address your elder law needs
Schedule a Consultation with Our Firm:

(508) 206-9900
Contact the experienced elder law team at Percy Law Group, PC, for sound advice on your particular guardianship or conservatorship needs. We can provide a comprehensive review of your options, advise you on the best course of action, and as appropriate diligently represent your interests in court. Contact us online or call (508) 206-9900 to schedule a consult. Hear From Our Happy Clients
At Percy Law Group, PC, your satisfaction is our priority! See for yourself what our clients have to say about working with us.
"I can't say enough about Percy Law Group."

I can't say enough about Percy Law Group. From Attorney Tom Percy to his staff- they are top notch. I am a real estate professional and deal directly with Attorney Percy and Attorney Meaghan Hatch and have complete confidence when working with them. I have

- A. S.

"I wouldn't hesitate to recommend her services."

Courtney DaCunha of Percy Law Group is fantastic! As a busy real estate professional, I need an attorney on my client(s)' side who is always responsive and there when you need them. Courtney is all of that and more! I wouldn't hesitate to recommend.

- E. C.

"I would absolutely continue recommending her to my Real Estate clients in the future."

I've had the pleasure of working with Courtney DeCunha on a few Real Estate transactions. She is thorough and very responsive to questions. I would absolutely continue recommending her to my Real Estate clients in the future.

- A. S.

"Highly recommend!"

My husband and I had such a wonderful experience working with Meaghan Hatch at Percy Law in the closing of our house. Her and the team were always responsive, helpful, professional and a pleasure to work with! Highly recommend!

- A. B.

"We highly recommend your services!"

Thank you for your professionalism, responsiveness and team approach. We highly recommend your services!

- L. W.

"I owe him a great debt of gratitude for his expertise and care."

I had the great fortune having Attorney Russell Weddell help me with my divorce. He was amazingly patient, understanding and provided me with excellent legal advice. This divorce was very difficult but he helped me make it through this wrenching experience

- A. K.

"I highly recommend Courtney!!"

Attorney Courtney DaCunha has been wonderful. She is very responsive, professional, and thorough. I highly recommend Courtney!!

- L. M.

"We kept it moving and everyone was happy in the end."

Our team works with Percy Law group often. We worked with Courtney on a recent deal and there were a few issues that came up. Courtney handled them. She was able to get answers and people to respond when they weren't. We all knew we could count on her.

- S. S.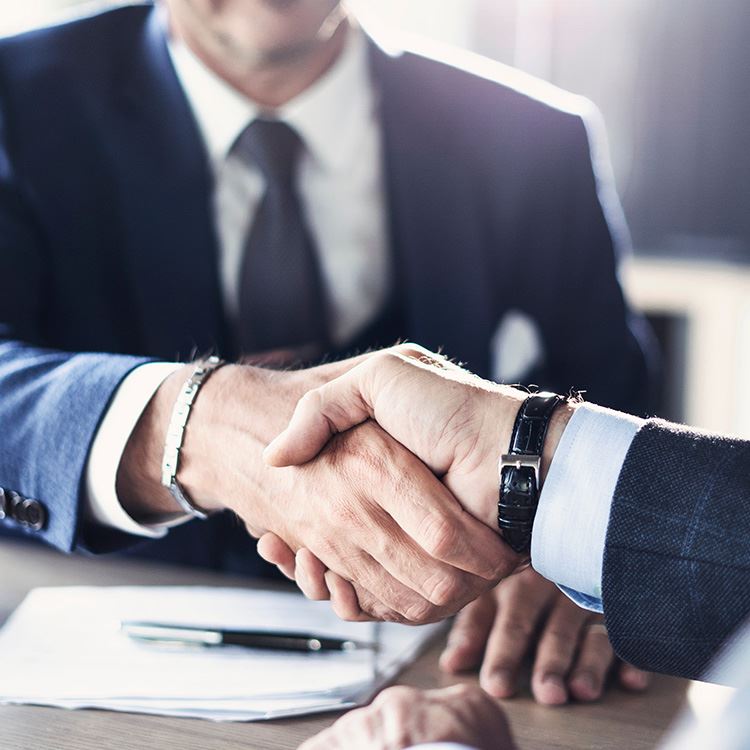 Why Choose Percy Law Group, PC? What Makes Us Different
Serving Boston, MA Since
We Have Spanish and Portuguese Services Available

We Will Push and Push to Get the Best Possible Result for You

We Are Available When and Where You Want

We Offer Free Consultations for Injury & Workers' Comp

We Typically Get Results Fast: We Start Working on Your Case from Day 1

We Will Always Be in Your Corner Fighting Hard for You and Your Family