Quincy Divorce Mediation Attorneys
Guiding You & Your Spouse Through an Amicable Separation
Divorce is often a contentious and traumatic experience for everyone involved. Even if you and your former partner are separating amicably and for the right reasons, it can still be a long and painful process.
If you and your spouse are willing to work together to settle your separation, there are alternatives to divorce for you to consider. One of these is called mediation, in which a designated individual helps both parties settle their divorce issues outside of court. This process is far less time consuming and costly than traditional divorce and can help you remain on better terms with everyone involved while still getting the results you want and need in order to move on.
At the Percy Law Group, PC, our Quincy divorce mediation attorneys have decades of experience helping people like you get the closure and concessions they need after a marriage has ended. We have a legal team dedicated exclusively to family law issues who can help you navigate every step of the process with ease. We even have a dedicated Divorce Mediation Center that is able to cater to all of your legal needs.
---
Ready to learn more about divorce mediation? Call us to schedule your free, no-obligation consultation at (508) 206-9900.
---
The Divorce Mediation Center
We recently created the Massachusetts Divorce Mediation Center to serve our clients throughout Quincy, Taunton, and Fall River. The Center focuses exclusively on mediation services that will settle your divorce in an affordably and efficiently.
Our Quincy divorce mediation attorneys will guide you and your ex-partner through issues such as:
Alimony
Child custody
Child support
Parenting time
Property division
And more
How Does Mediation Work?
One of our Massachusetts divorce mediators will meet with each party individually to discuss each person's wants, needs, and boundaries. Next, you will be brought together with the mediator present to facilitate finding a solution that works best for everyone, including your children. The negotiation process may take multiple sessions, all of which the mediator will prepare you for and guide you through. Everyone will have a chance to make their voice heard throughout the process.
Unlike divorce, mediation is not a final, binding process. This means that if you or your spouse are unhappy with the proposed solutions, you do have the option to move forward with a divorce attorney.
Though mediation is a viable option for many couples, it doesn't always work out. Both parties must be willing to show up and open to compromise. If you are coming out of an abusive relationship or are dealing with an ex-partner who refuses to return your calls, mediation may not be for you. If you are uncertain what is best and are looking for advice, feel free to reach out to us with your questions and concerns.
Why Choose Percy Law Group?
Since 1994, people throughout Massachusetts and Rhode Island have relied on Percy Law Group, PC for client-focused and results-driven legal representation. Our team of attorneys is experienced, accessible, and professional. We take a collaborative approach to each case, so you can be confident in our methods and results.
Need more reasons to work with us? Here are a few more things we offer to all our clients:
We have more than 30 years of legal experience as a firm
We offer tailored legal solutions customized for your needs
We have six offices throughout Massachusetts for your convenience
We maintain an impressive track record of success
We are available whenever and wherever you want us to be
We offer legal services in English, Spanish, and Portuguese
---
Ready to work with a local legal team who has your back? Contact Percy Law Group today!
--- Hear From Our Happy Clients
At Percy Law Group, PC, your satisfaction is our priority! See for yourself what our clients have to say about working with us.
"I can't say enough about Percy Law Group."

I can't say enough about Percy Law Group. From Attorney Tom Percy to his staff- they are top notch. I am a real estate professional and deal directly with Attorney Percy and Attorney Meaghan Hatch and have complete confidence when working with them. I have

- A. S.

"I wouldn't hesitate to recommend her services."

Courtney DaCunha of Percy Law Group is fantastic! As a busy real estate professional, I need an attorney on my client(s)' side who is always responsive and there when you need them. Courtney is all of that and more! I wouldn't hesitate to recommend.

- E. C.

"I would absolutely continue recommending her to my Real Estate clients in the future."

I've had the pleasure of working with Courtney DeCunha on a few Real Estate transactions. She is thorough and very responsive to questions. I would absolutely continue recommending her to my Real Estate clients in the future.

- A. S.

"Highly recommend!"

My husband and I had such a wonderful experience working with Meaghan Hatch at Percy Law in the closing of our house. Her and the team were always responsive, helpful, professional and a pleasure to work with! Highly recommend!

- A. B.

"We highly recommend your services!"

Thank you for your professionalism, responsiveness and team approach. We highly recommend your services!

- L. W.

"I owe him a great debt of gratitude for his expertise and care."

I had the great fortune having Attorney Russell Weddell help me with my divorce. He was amazingly patient, understanding and provided me with excellent legal advice. This divorce was very difficult but he helped me make it through this wrenching experience

- A. K.

"I highly recommend Courtney!!"

Attorney Courtney DaCunha has been wonderful. She is very responsive, professional, and thorough. I highly recommend Courtney!!

- L. M.

"We kept it moving and everyone was happy in the end."

Our team works with Percy Law group often. We worked with Courtney on a recent deal and there were a few issues that came up. Courtney handled them. She was able to get answers and people to respond when they weren't. We all knew we could count on her.

- S. S.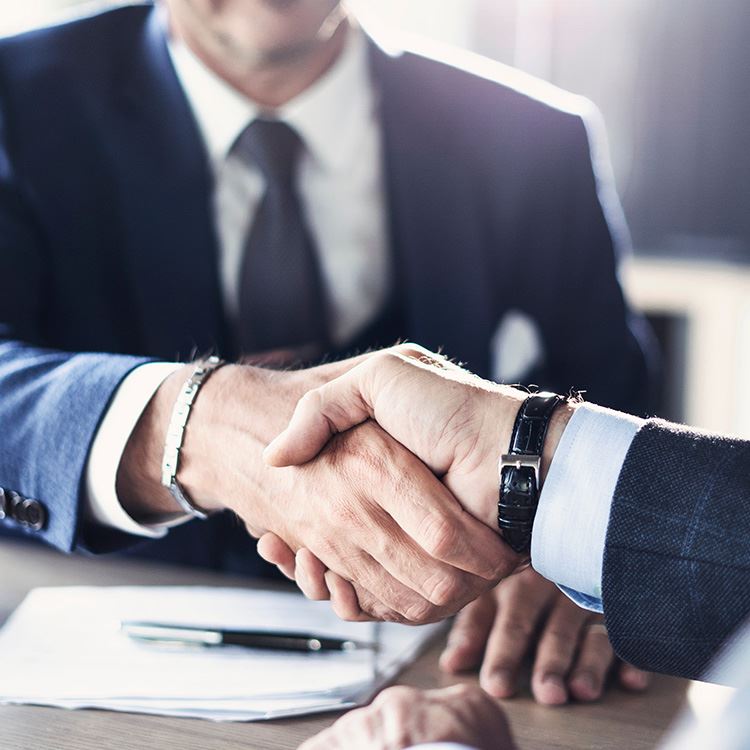 Why Choose Percy Law Group, PC? What Makes Us Different
Serving Boston, MA Since
We Have Spanish and Portuguese Services Available

We Will Push and Push to Get the Best Possible Result for You

We Are Available When and Where You Want

We Offer Free Consultations for Injury & Workers' Comp

We Typically Get Results Fast: We Start Working on Your Case from Day 1

We Will Always Be in Your Corner Fighting Hard for You and Your Family